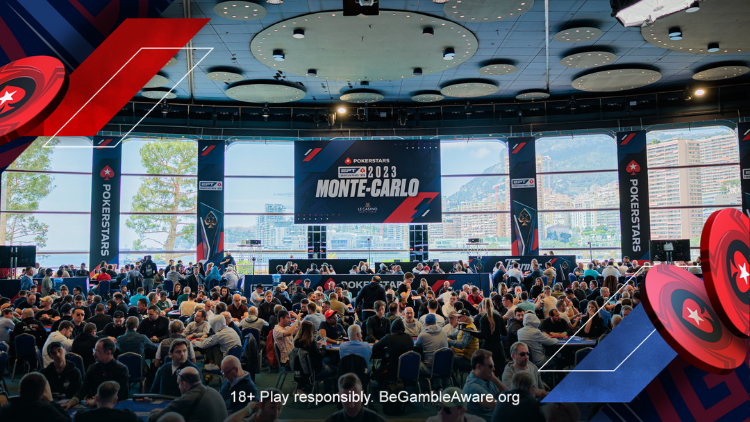 The poker world is in Monte Carlo right now for PokerStars European Poker Tour (EPT), and the event is now in full swing. The Main Event is already underway, with the Day 1 action complete and Day 2 action beginning May 2.
There are already a few big games in the books at EPT Monte Carlo, including the France Poker Series (FPS) Main Event. The €1100 buy-in game saw more than 2100 entries for a prize pool of over €2 million.
FPS games were well attended in general in Monte Carlo, with the €550 FPS Cup drawing almost 1400 entries for just shy of €660k in prizes and the €2200 FPS High Roller getting 1234 entries for €2,369,280 in prizes.
In total, five tournaments so far have cracked €1 million in prizes, including the Main Event, which got almost 1100 entries for a massive prize pool of more than €5 million.
Million-Euro-Plus Prize Pools
Event
Entries
Prizes
Event 19 — €5500 Main Event
1098
€5,325,300
Event 16 — €100,000 Super High Roller
37
€3,589,740
Event 15 — €2200

FPS

High Roller
1,234
€2,369,280
Event 1 — €1,100

FPS

Main Event
2138
€2,052,480
Event 10 — €25,000

NLH

Unlimited Re-Entry
69
€1,656,690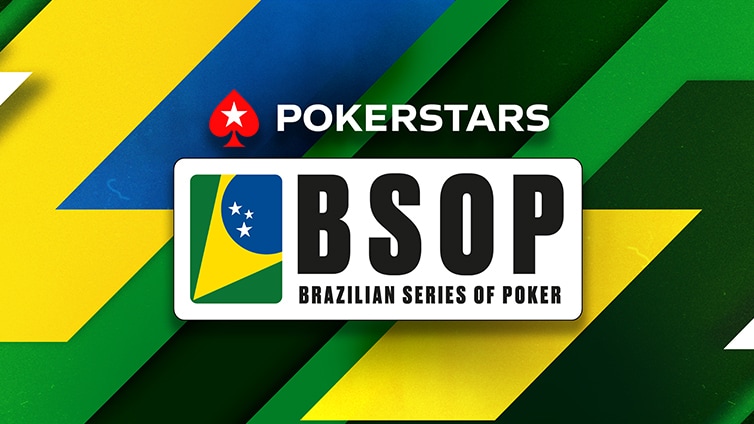 Brazilian Series of Poker June 1 to June 6
Online Qualifiers now running
Players can qualify for the Main Events through Fast Track satellites from $3.30
Direct Qualifier $55 buy-in
To take part in the action,
head to the PokerStars Lobby
Former Chess World Champ on the Felt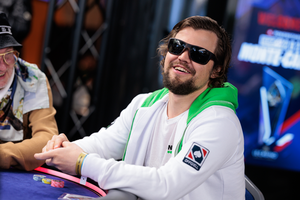 Among the players to bag a Day 1 stack in the big game in Monte Carlo, was former chess world champion, Magnus Carlsen. The chess master was the world champ right up until the day before he played in the Main Event but relinquished the title after deciding not to defend it.
Instead, it appears Carlsen is trading in checkered squares for green felt with a bag at the end of Day 1b. It took him a couple of bullets to get the bag, but in early Day 2 action, he had already spun that up to more than 100k.
While poker will certainly have more variance than his best game, the strategic thinking of a chess grandmaster and world champ will undoubtedly serve him well in the poker arena.
However, this is far from Carlsen's first foray into the world of poker. Even while he was still the world chess champion, Carlsen was expanding his horizons with online poker play and sponsorships with companies like Unibet.
Still Lots of Action in Monte Carlo and Online
There is still a lot of live-action left in Monte Carlo, but players who are stuck at home watching on the PokerStars livestream are not left out of the fun. An online Mini EPT Monte Carlo series is running on the PokerStars client, including a $5.50 Main Event with $40k guaranteed.
Click the link above for details on the Mini EPT series online, and see below for the remaining live games at EPT Monte Carlo.

Special Signup Offer
Not regulated or for use in Ontario
100% deposit bonus up to $600!
Deposit $20 and get $30 worth of free play
One of the best mobile apps
Biggest

MTT

guarantees
DateTime
Event
Buy-In
Starting Stack
May 03, 12:00
Hyper Turbo Knockout (€1,000) – Freezeout
€2,100
20,000
May 03, 12:00

EPT

Main Event – Single Re-Entry Day 3
€5,300
30,000
May 03, 12:30
NL Hold'em – Unlimited Re-Entry
€25,000
100,000
May 03, 12:30

EPT

Mystery Bounty (€1,000 Mystery Bounty) – Unlimited Re-Entry Day 2
€3,000
30,000
May 03, 14:00
NL Hold'em – Single Re-Entry Day 1
€1,100
30,000
May 03, 14:00
Seniors (50 years or older) – Single Re-Entry
€1,100
30,000
May 03, 18:00
Qualifier to

EPT

High Roller – 'Win Your Seat at 100,000 chips' –

SEAT

ONLY

– Unlimited Re-Entry
€2,730
10,000
May 03, 21:00
Hyper Turbo Knockout (€5,000) – Freezeout
€10,150
20,000
May 04, 12:00
Mystery Bounty (€500 Mystery Bounty) – 30 Minute Levels – Unlimited Re-Entry
€1,650
30,000
May 04, 12:00
Qualifier to €1,650 Mystery Bounty – 'Win Your Seat at 50,000 chips' –

SEAT

ONLY

– Single Re-Entry
€370
10,000
May 04, 12:00
Qualifier to

EPT

High Roller – 'Win Your Seat at 100,000 chips' –

SEAT

ONLY

– Unlimited Re-Entry
€2,730
10,000
May 04, 12:00
NL Hold'em – Single Re-Entry Final
€1,100
30,000
May 04, 12:00
Seniors (50 years or older) – Single Re-Entry
€1,100
30,000
May 04, 12:00

EPT

Mystery Bounty (€1,000 Mystery Bounty) – Unlimited Re-Entry Final
€3,000
30,000
May 04, 12:00

EPT

Main Event – Single Re-Entry Day 4
€5,300
30,000
May 04, 12:30

EPT

High Roller – Single Re-Entry Day 1
€25,000
50,000
May 04, 12:30

H-O-R-S-E

– Single Re-Entry
€550
50,000
May 04, 18:00
Mystery Bounty (€500 Mystery Bounty) – 20 Minute Levels – Unlimited Re-Entry
€1,650
30,000
May 04, 20:00
Hyper Turbo – Freezeout
€1,050
20,000
May 05, 12:00
Qualifier to €2,200 Deep Stack – 'Win Your Seat at 50,000 chips' –

SEAT

ONLY

– Single Re-Entry
€500
10,000
May 05, 12:00

EPT

Main Event – Single Re-Entry Day 5
€5,300
30,000
May 05, 12:30

EPT

High Roller – Single Re-Entry Day 2
€25,000
50,000
May 05, 12:30
Mystery Bounty (€500 Mystery Bounty) – 30 Minute Levels – Unlimited Re-Entry
€1,650
30,000
May 05, 14:00
€2,200 Deep Stack – Unlimited Re-Entry Day 1
€2,200
50,000
May 05, 14:00
€550 NL Hold'em – Unlimited Re-Entry Day 1
€550
30,000
May 05, 19:00
NL Hold'em – Unlimited Re-Entry Day 1
€25,000
100,000
May 05, 21:00
Hyper Turbo Knockout (€1,000) – Freezeout
€2,100
20,000
May 06, 12:00
NL Hold'em – Unlimited Re-Entry
€330
50,000
May 06, 12:00
NL Hold'em – Unlimited Re-Entry Final
€25,000
100,000
May 06, 12:00
€2,200 Deep Stack – Unlimited Re-Entry Final
€2,200
50,000
May 06, 12:00
€550 NL Hold'em – Unlimited Re-Entry Final
€550
30,000
May 06, 12:30

EPT

High Roller – Single Re-Entry Final
€25,000
50,000
May 06, 12:30

EPT

Main Event – Single Re-Entry Final
€5,300
30,000
May 06, 13:00
€2,100 6 Handed – Unlimited Re-Entry
€2,100
50,000
May 06, 16:00
€5,150 6 Handed – Unlimited Re-Entry
€5,150
50,000
May 06, 18:00
Last Chance Super Hyper Turbo – Freezeout
€1,050
50,000