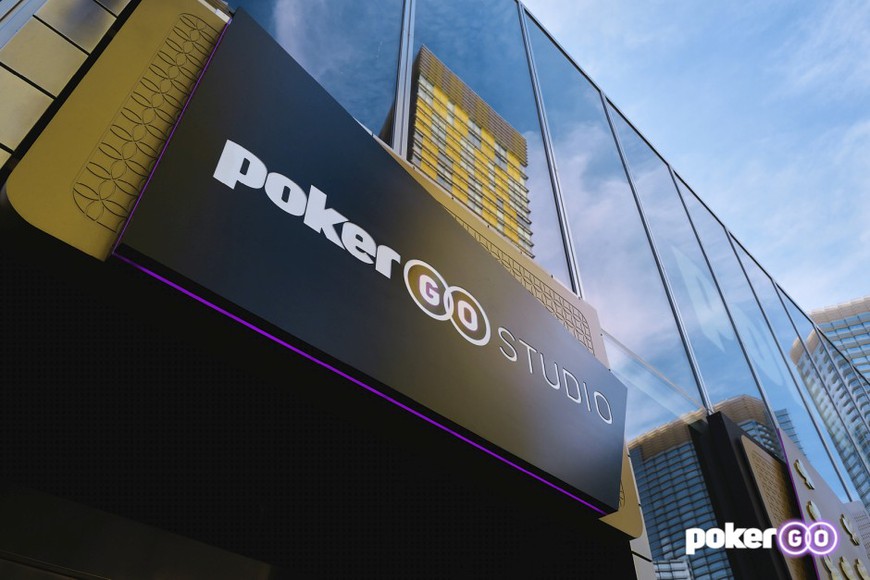 For poker fans not in Vegas looking to assuage their FOMO, PokerGO has them covered. For the duration of the 2023 World Series of Poker (WSOP), PokerGO will broadcast final tables and big action from the major events.
It is all WSOP, all the time on PokerGO for the duration of the Series. The premier poker network has daily broadcasts for most of the 2023 WSOP, with only a few dark days for the entire seven weeks.
However, this upcoming week is all bright, with daily broadcasts all week and two on Wednesday for fans to switch between. Highlights will include two Championship events and a couple of high-roller games.
June 5 – 11 on PokerGO at a Glance
| Day | Time | Event |
| --- | --- | --- |
| WEDNESDAY | 2:00 PM | Event #16 $25K No-Limit Hold'em High Roller |
| WEDNESDAY | 6:00 PM | Event #14 $10K Seven Card Stud Championship |
| THURSDAY | 6:00 PM | Event #16 $25K No-Limit Hold'em High Roller |
| FRIDAY | 6:00 PM | Event #19 $2.5K No-Limit Hold'em Freezeout |
| SATURDAY | 3:00 PM | Event #22 $10K Limit Hold'em Championship [Horseshoe Table] |
| SUNDAY | 6:00 PM | Event #23 $50K No-Limit Hold'em High Roller |
We have teamed up with PokerGO to offer pokerfuse readers the chance to get their hands on an annual PokerGO subscription at a big discount. Use promotion code POKERFUSE at the checkout when buying an annual PokerGO subscription to get 15% off the sticker price.
PokerGo Promo Details
💸 Discount
15% off Annual Subscription
📢 Promo Code
POKERFUSE
🔦 Last Verified
May 18, 2023
🔥 Access
Unlimited Coverage of WSOP, Poker After Dark, High Stakes Poker Coverage and More
☠️ Full Price
$99.99
💫 You Pay
$84.99 ($15.00 Saved)
🤖 Apps
iOS, Android, Web
✍️ Create Account
Sign Up Here
Plenty of Big Action
Poker fans who are stuck at home during this edition of the WSOP can still catch a lot of the action, thanks to PokerGO. The biggest poker broadcaster in the world has daily coverage this week of some of the biggest games in the Series.
Wednesday — High Roller and Championship Action
Wednesday is a chance for poker fans to put their picture-in-picture functions to good use as PokerGO will be showing two events, one on their main channel and the other on YouTube, and it is frankly hard to pick a "headline" event for the day.
While the event on the main channel is the $10k Seven-Card Stud Championship, normally a lock for the headline event, it is competing with Day 2 of the $25k No Limit Hold'em High Roller on the other channel. Wednesday's viewing choices may have to come down to whether the viewer is a fan of Stud games or not.
Plenty of other action is coming up this week on PokerGO, with eight different events for fans to sink their teeth into. Those stuck at home may be pining for the Vegas Strip, but PokerGO can help soothe some of those frazzled FOMO nerves!
A Look Back on Monday
The week opened with what has been a truly impressive event. It was always expected that the crowds would come out for the $1000 Mystery Millions, especially given the $1,000,000 guaranteed bounty on offer, but the actual numbers surprised even the most optimistic estimates.
With the final opening day flight in the books, more than 18,000 entries came out to add mystery into their lives and possibly pocket a cool million dollars. There is more than $16 million to play for now, and the response was so big for the game WSOP staff even added a second $1 million bounty to the prize bin.
This game will undoubtedly be the biggest first-place prize of the series so far, without even considering the bounties. Once the bounties are included, some players could walk away with so much cash they will need more pockets to hold it all.