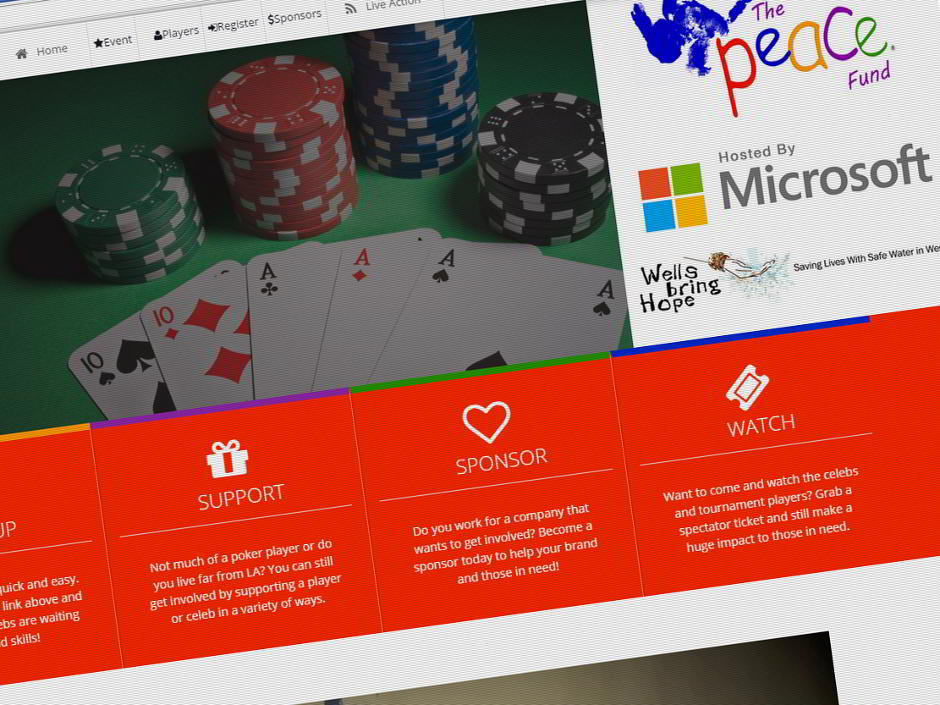 October 11 will see a host of celebrities take part in a poker tournament at Microsoft's premises in Los Angeles, to benefit the Peace Fund.
Proceeds will go towards providing two wells in Niger, West Africa. The tournament comes with a $75 buy in and rebuys are available for $25—all the buy ins are donations to the Peace Fund. First prize is a $5,000 ticket to an event in the 2015 World Series of Poker.
The celebrities who will take part include Carl Weathers, who starred in Rocky and Predator and Rocky Carroll from NCIS and Chicago Hope. Maria Ho is looking to slip in as a dark horse—she is listed among the celebrities as an "actress" with no mention of her professional poker career!
People in the Los Angeles that want to watch the action unfold can also help the cause. Two levels of spectator tickets are available, General Admission ($25) and VIP ($50). All spectators will be treated to food and beverage. VIP spectators will also receive a swag bag plus a $50 gift card good at over 400 restaurants in the Los Angeles area making supporting the cause +EV for everyone.
Bill Gates Poker Past & Present
Microsoft founder Bill Gates and partner Steve Ballmer famously played poker in their Harvard dorm room, and it has been reported that some of the money used to found the company came from Bill's poker winnings.
Bill now plays poker at a different level, with his billionaire friend Warren "the Sage of Omaha" Buffet. Buffet is a legendary investor who also organizes an annual poker tournament branded the NetJets Poker Invitational.
Entry is available to players who own at least a fraction of a Netjet private jet—minimum price $200,000.
David Einhorn & Guy Laliberté Bring Billionaires to the Table
Charity poker has become fashionable among the super rich. They are well represented in the field for the $1 million buy in WSOP Big One for One Drop event. The "One Drop" raises money for Guy Laliberté's One Drop foundation which, like the Peace Fund, works to secure clean water for people in need throughout the world.
The third place finisher in the first Big One for One Drop in 2012 was hedge fund manager David Einhorn. He donated his entire $4.5 million in winnings to the Robin Hood foundation which he co-founded 25 years ago.
The foundation, which has raised more than $1.95 billion to fight poverty in New York, arranged its own charity poker tournament in 2012, raising over $500,000.