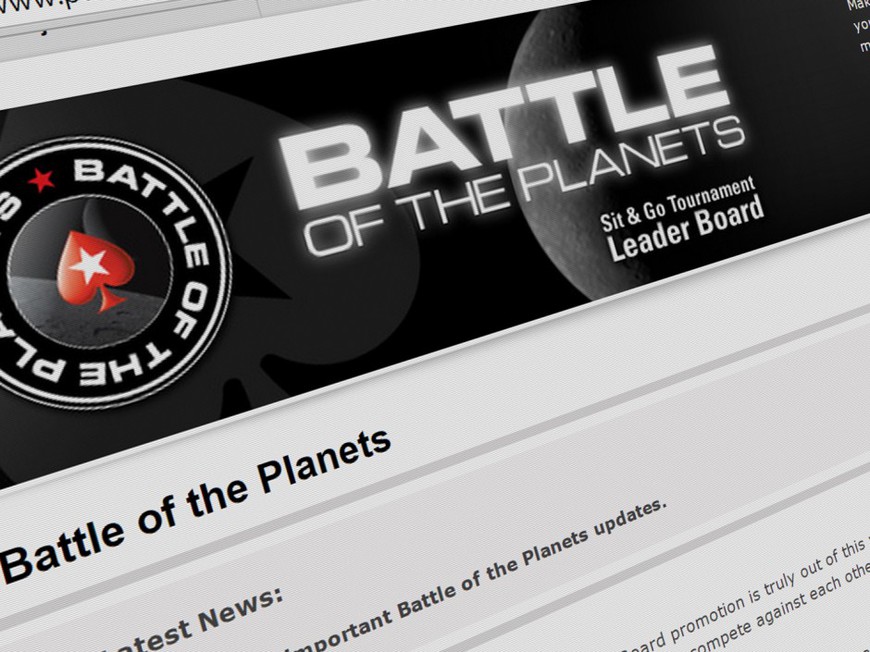 PokerStars publicly announced Thursday that it will be implementing sweeping changes to the rake it collects across various tournaments, cash game tables and new Spin & Go format.
The rake cap on all no limit and pot limit cash game tables at 25c/50c and higher when heads up has doubled from 50c to $1. The rake cap at 5+ handed tables of $25/$50 has increased from $3 to $5.
Rake at all heads up hyper-turbo Sit & Go tournaments has increased at all stakes. While the total buy-in amounts stay the same, the amount going to the prize pool has diminished. For example, in a $30 heads up hyper sit & go 75c now goes to the rake, up from 63c—a change from 2.1% rake to 2.5%.
For hyper satellites, the rake change appears more dramatic—rake for the equivalent $30 hyper satellite has gone from 59c to $1.03, almost double.
The Battle of the Planets promotion, a monthly leaderboard for sit and go grinders, will end this month. The long-running promotion gave away over $2.5 million in prizes every year.
Perhaps most surprisingly, the newly introduced lottery sit and gos, Spin & Go tournaments, have seen rake increases across the board, going up to 6% rake at the $3 and $7 level and 5% at the $15 and $30. The rake before was 4% for $7+ tournaments, the best in the industry.
Response has naturally been heavily negative, with already 100's of posts flooding the announcement thread and many taking to twitter to voice their dissapproval. A planned sit-out protest is already being organized.
The rake changes at cash games go into effect next Monday, November 3, as do the changes to heads up hypers and the Spin & Go changes. The change coincides with the launch of the PokerStars UK client. Changes to hyper satellites will go into affect in January 2015.