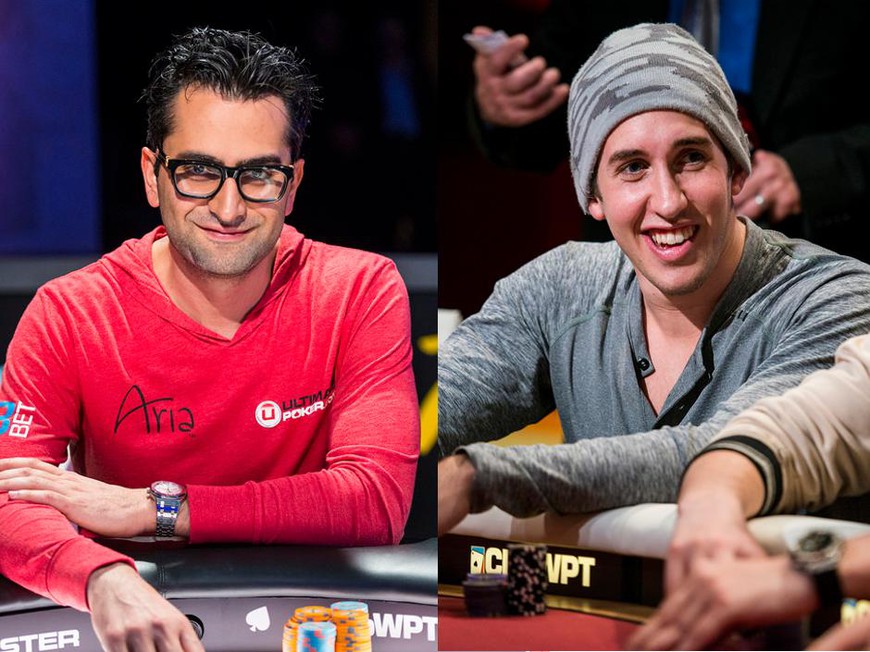 The $1 million buy-in World Series of Poker Big One for One Drop has run twice and both times produced huge payouts for the winner. Antonio Esfandiari won the first One Drop for $18.3 million in 2012, and Daniel Colman won the event in 2014 for $15.3 million.
Last week, both winners announced their involvement in charity events. A "friend of a friend" convinced Esfandiari to get involved with Tia's Hope, a charity which raises money to buy presents for children in the hospital over the holiday season.
Esfandiari helped Tia's hope establish the Annual Poker For Hope event, which offers a $500 buy-in tournament, with re-buys and add-ons available, in a party atmosphere that ends with a trip to a Vegas show. This year, the second Annual Poker for Hope tournament runs from April 10-11 and includes tickets to see "Absinthe," at Caesars Palace.
As a way of making the evening even more memorable, the winner for this year's event is guaranteed $25,000. Antonio Esfandiari expects even more celebrities to attend than did so last year.
Daniel Colman discovered the paradox of becoming famous because he did not want to—his refusal to give interviews after winning the One Drop created a media storm that crossed from the poker world to the mainstream media.
However, in the interests of continuing to support the One Drop Foundation, Colman has been a little less shy. He took to Twitter to promote his contribution to the charity, where he is donating a one on one poker lesson with himself and good friend Olivier Busquet.
The deal includes free entry to the Little One for One Drop in this year's WSOP together with accommodations at Caesars Palace and dinner at Nobu—provided by Caesars who are partnering the charitable venture. There is still time to bid on this once in a lifetime prize at Charitybuzz.com, but hurry as the deadline is at 11:00am Thursday, March 19 to be part of a live auction on Friday, March 20.
Notably, the One Drop Foundation was itself set up by poker player and Circque du Soleil founder Guy Laliberté.
Every poker player knows that the game is partly luck and partly skill—for tournament players, the luck sometimes comes not just from running good, but from running good at the right time. The right cards at the right time make the difference between making a simple profit and living a life of fame and fortune.
Both Antonio Esfandiari and Daniel Colman ran good at the right time and had the skill to take advantage of it. It is great for the whole poker industry to see them getting involved in charitable ventures—doing the right thing at the right time.