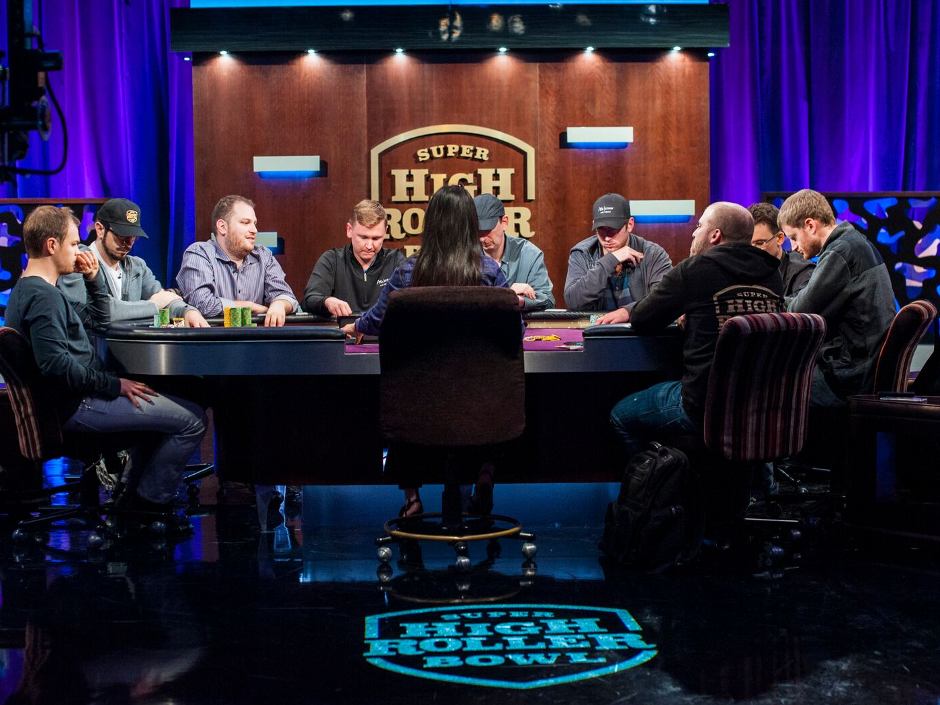 Poker Central, the world's only 24/7 poker network, recently announced the return of the Super High Roller Bowl in conjunction with POKER PROductions and The ARIA Resort & Casino in Las Vegas.
The tournament will span four days from May 29 – June 1, and like last year, it will coincide with the running of the World Series of Poker.
With a $5 million 1st place prize, the Super High Roller Bowl "is bound to be one of the most talked-about events of 2016," said Mori Eskandani, president of POKER PROductions. "We are excited to return to produce this live event."
The Super High Roller Bowl is an open event meaning an invitation is not required as long as you can pony up the cash before the event sells out.
Players expected to participate include eight of the all-time money makers in poker. Daniel Negreanu, Antonio Esfandiari, and Phil Hellmuth, are expected to play, and the Aria has reserved 14 seats for its own super high rollers. Players wanting to participate can put down a $30,000 deposit starting on January 22.
"There are few poker events that can change the landscape of the game overnight — the Super High Roller Bowl is one of them," said Clint Stinchcomb, CEO of Poker Central. "The 2016 Super High Roller Bowl will be even more exciting than last year's!"
The Structure
The Super High Roller Bowl will feature 49 players each putting up a buy-in of $300,000 for a seat at one of seven 7-handed tables. In addition, $300,000 will be added to the prize pool by sponsors.
No rake will be taken, so 100% of the entry fees will go into the prize pool. The top seven players wwill make the money with the first person to bust out at the final table expected to double their buy-in by taking home $600,000.
Players will start with $300,000 in tournament chips, the equivalent of 250 big blinds. To accelerate the action, antes will be included starting at the very first level. The complete structure sheet can be found here.
Dress Code
Don't expect to see tables loaded with players in hoodies wearing sunglasses.
Because the Super High Roller Bowl is "a worldwide television event with major corporate sponsors," and in an attempt to "put the highest quality product on the screen," tournament organizers are requiring all players to dress in business casual attire. If a player shows up in questionable clothing, the Aria will have the final say on what is acceptable.
In addition, the use of sunglasses at the table is banned.
If you want more information on the Super High Roller Bowl, Aria or Poker Central, just click here.