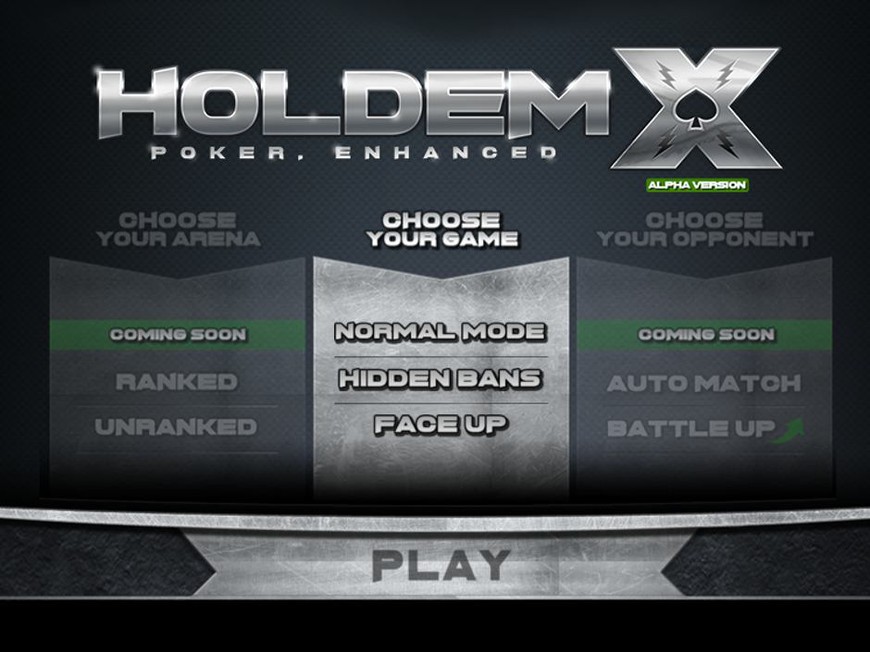 A select group of people will gain access this week to the alpha version of HoldemX, a new game by Mediarex Enterprises, parent company of the Global Poker Index, the Global Poker League.
Mediarex CEO Alex Dreyfus has made it his goal to "sportify" poker. As part of that initiative, HoldemX will represent "a new dimension of Texas Hold'em geared towards the next generation of gamer / poker player and built to connect these two diverse communities," according to the web site.
Dreyfus describes the game as "a bridge between Hearthstone and poker" that will advance his 'pokertainement' strategy by closing the gap between eSports/videogames and poker.
Last October, Dreyfus announced in a Q&A session on Twitch that the new game will be played by some of the top eSport gamers in the world during a league called GPL X that will run parallel to the GPL. The GPL X World Championship is slated to take place in a major sports arena inside The Cube.
The immediate goal is to gather feedback on the game and embrace both the poker community and the gamer community according to Dreyfus.
HoldemX is rumored to be scheduled for full release sometime this summer.
People interested in getting an early look at the new game are encouraged to signup on the web site for more information.