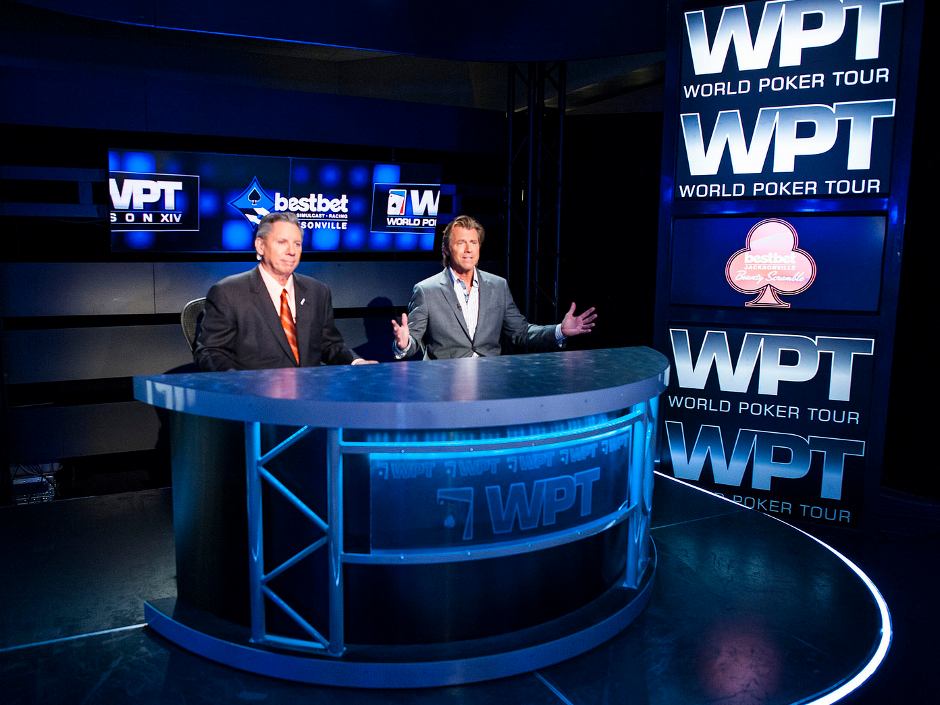 For years, the World Poker Tour (WPT) has been known to many as the main internationally televised series of poker events on the calendar, this year is no different. The 14th season of the WPT will premiere on the Fox Sports Network on February 28.
Viewers can expect behind-the-scenes access with the top poker pros as well as interviews with regular poker players as they all compete for life-changing money.
Schedule: what to expect
New episodes will premiere on Sunday nights at 8 pm and will be rebroadcast throughout the week on both FSN and FS2.
The first tour stop on the schedule is the inaugural WPT Choctaw in Durant, Oklahoma which will be featured in the first three episodes.
Additional stops on the tour will include the WPT Borgata Poker Open, the WPT Five Diamond World Poker Classic, the WPT L.A. Poker Classic, WPT Bay 101 Shooting Star and the WPT Tournament of Champions.
For the complete schedule of all 27 televised events, you can go here.
Familiar Faces Return
Poker Hall of Famer Mike Sexton and Vince Van Patten return to call all of the action in their 14th season and are joined for a third season by anchor Lynn Gilmartin.
Runner-up in this year's Aussie Millions Main Event, WPT Champions Club member Tony Dunst returns for his 6th season to enlighten fans about the strategy behind the decisions in Raw Deal, presented by Skrill.
"Thanks to our award-winning production team, World Poker Tour programming continues to evolve and improve during Season XIV," said WPT President and CEO Adam Pliska. "Our viewers have responded very positively to our changes in recent seasons, resulting in our top ranking on FOX Sports Networks, and we will continue to enhance our show to deliver the best in gaming entertainment."
the most dramatic stage in poker
"We are thrilled to continue to tell the story of the World Poker Tour in Season XIV, and to highlight the compelling storylines of both recreational and professional players as they compete on the most dramatic stage in poker," said WPT Supervising Producer Mandy Glogow.
"Viewers will be introduced to new and exciting players throughout the season, welcome back some of their favorite players from years past, and celebrate poker achievement in the historic WPT Tournament of Champions."