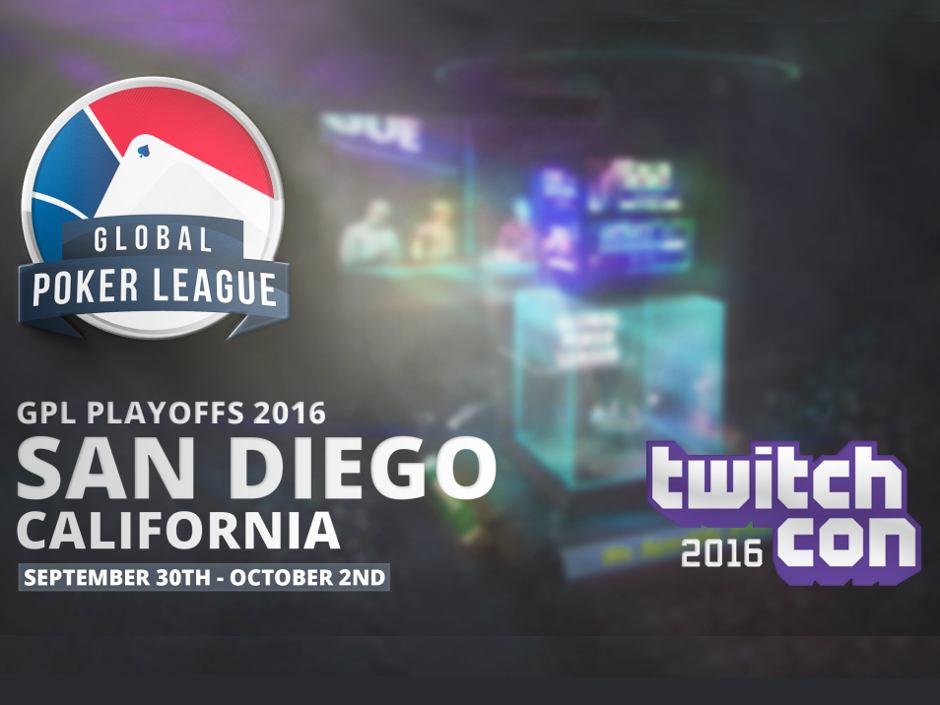 The Global League (GPL) has partnered with Twitch—the world leading social platform for gamers—to bring the GPL live playoffs to TwitchCon 2016 in front of thousands of expected attendees.
The Playoffs will run between September 30 and October 2 in San Diego, California.
Scott Ball, Community Development and Poker Manager at Twitch, welcomed the partnership with the GPL, stating: "Over the past year, poker has quickly grown into an immensely popular category on Twitch thanks to the game's top stars engaging our community and being embraced in return."
The Playoffs
The GPL playoffs will run over three days and will see the top four teams from each of its two conferences (Americas and Eurasia) play down to four finalists: two from each conference. Currently the Montreal Nationals and Moscow Wolverines are at the top of the standings but there is plenty of time for that to change.
Fans in attendance at the playoffs can expect a live demo of HoldemX™ the free-play game, from the GPL's parent company that adds strategy elements to the traditional heads-up Hold'em game.
Meet and greets with GPL's players, and some of Twitch's most popular streamers and exhibition events between pros and fans are also expected.
Online matches and giveaways for a chance to win a ticket to TwitchCon and the playoffs can be found here..
Rounding up, Global Poker League President Alex Dreyfus said in a recent press release: "GPL and Twitch are expanding their partnership to promote poker as an esport. We are thrilled to expose our League to the largest esport community and connect poker fans and GPL players. TwitchCon 2016 is the perfect spot to help make this happen."