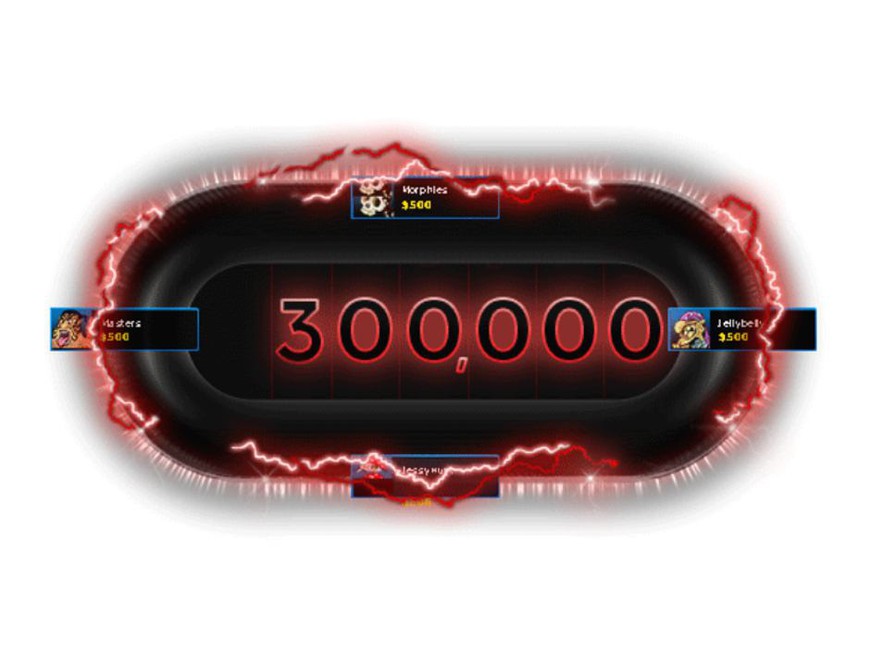 Following in the footsteps of other poker operators innovating on the lottery sit and go format, 888poker launched BLAST under the radar this week: A four-handed jackpot tournament with a countdown game clock.
As with traditional lottery-style tournaments, BLAST offers players short-handed, fast-structure winner-takes-all tournaments where the prize is chosen randomly, from 2 to 10,000 times the buy-in.
The countdown clock is the main innovation. Starting at just six minutes for most games—enough time for just three blind levels. When the timer reaches zero, all players are forced all-in every hand until only one remains. Players are fighting against the clock as well as each other.
For higher buy-in games, players will get more time to play. For 10x buy-ins, games last four blind levels; 100x games last for five; and for the top prizes of 1000 and 10,000 times the buy-in the game can last up to six blind levels.
The payout table also differs from what 888poker's competitors are offering, as does the way the prize money is distributed.
The 2x multiplier is played as a winner-take-all tournament, but as the multiplier increases, more spots are paid out. For a 5x, the second place finisher takes home 30% of the prize pool; three spots pay in the 10x and 100x games; and the big prizes pay out something to all players.
Three buy-ins levels are available at launch: 10c, $1, and $5. The microstakes 10c tournaments are the lowest offered anywhere in the industry.
Unfortunately for players, the rake is also one of the highest. The lowest stake games have an effective 10% rake, the highest anywhere online. The rake for other buy-ins decreases as the stakes go up, but not significantly: The $5 game, which boasts a $10,000 top prize, has an 8.6% rake.
A higher buy-in $30 tournament is expected in the future. It will have a $300k top prize—the rake is scheduled to drop to 6.67% for this game.