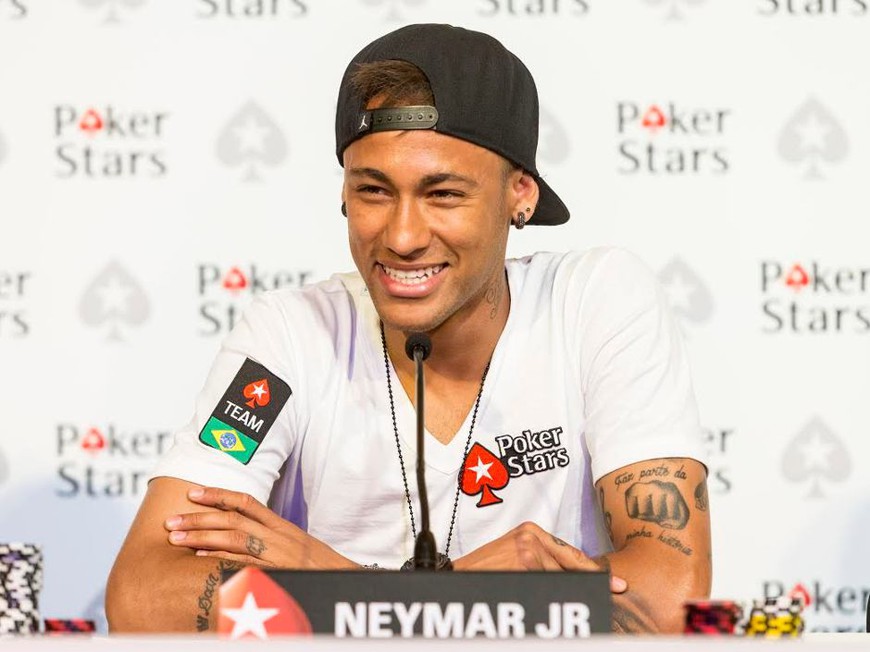 The first four videos from Neymar Jr and Ronaldo for the #RaiseIt campaign by PokerStars have been liked over 1 million times on Facebook, viewed over 19 million times and have been shared 100,000 times.
The pair, who are both Team PokerStars SportStars, are taking part in a friendly battle of one-upmanship that showcase their amazing trick shot skills. As part of the promotion, a new website called NowRaiseIt.com has been launched by PokerStars.
"I love the adrenaline rush and excitement you get from challenging others" Neymar Jr said in a recent press release from PokerStars.
"But it's just as rewarding setting challenges for yourself. The #raiseit videos feature many things that we all do in everyday life and it really pushes the boundaries with encouraging people to try crazy new tricks and hone their skills. Creating the #raiseit videos has been a lot of fun and I'm looking forward to see what the internet does in response."
PokerStars Team Pros such as Liv Boeree and Jason Mercier have also joined in on the action and posted their own RaiseIt videos.
Here's the collection of #RaiseIt battles between Neymar Jr and Ronaldo.