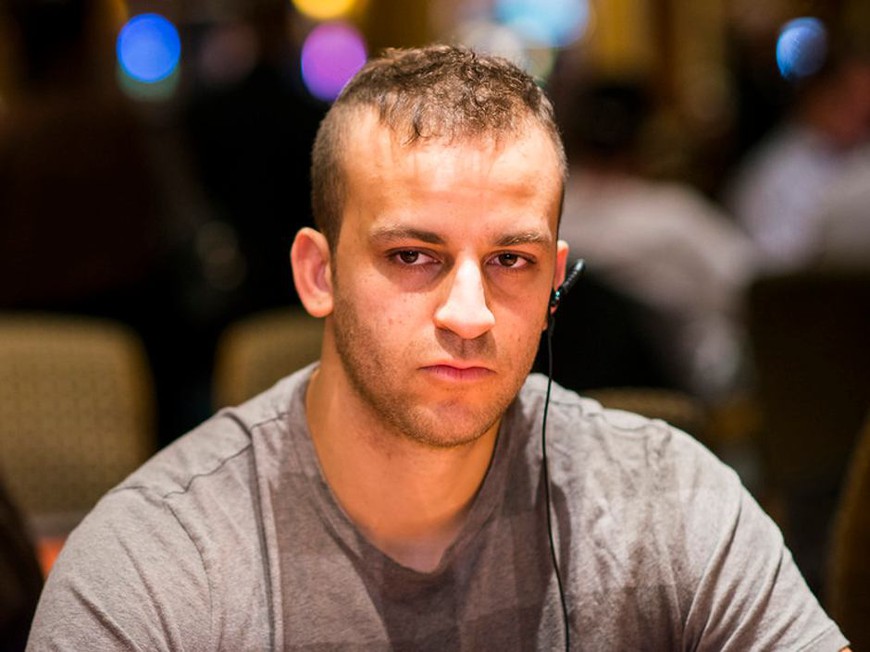 High stakes poker player Sorel Mizzi recently confirmed that he has been banned from PokerStars again. "I can't play on [PokerStars] for a couple years," Mizzi stated.
Mizzi, who has more than $11.2 million in live poker tournament winnings and over $3.6 million in online tournament winnings, appeared on the July 25 episode of Poker Life Podcast. Host Joe Ingram asked Mizzi to address allegations that appeared on the Two Plus Two Poker Forums earlier this year alleging that Mizzi played the September 2015 World Championship of Online Poker (WCOOP) Main Event from within the US, where play on PokerStars is prohibited.
"I decided to take a risk and play online poker from the United States," Mizzi said.
Beyond using a Virtual Private Network in an attempt to disguise his true location, Mizzi also came under fire for playing under someone else's account, a form of multi-accounting and a violation of the terms and conditions of PokerStars.
Mizzi admitted he was not proud of the decision, but quickly tried to deflect the negative attention by stating that other players that use tracking software allowed by PokerStars have more of an advantage than he did by hiding his true identity from his competitors behind another person's screen-name.
"I was being sneaky and I got caught and it sucks," Mizzi reflected.
"Do I feel terribly guilty about doing this?" Mizzi wondered out loud before answering his own question. "To be honest, no not really."
"I create my own moral universe," he continued.
Mizzi went on to compare what he had done to Sheldon Adelson using his financial resources to keep online poker out of the US, in what was apparently an attempt to make his offenses seem relatively insignificant.
Mizzi made the final table of the 2015 WCOOP Main Event along with one-time close friend Rory Brown. Mizzi, aware of his friend's screenname, claims to have tried to alert Brown that he was playing under another account—but those attempts were apparently unsuccessful.
Past Incidents
This is not the first time that Mizzi's integrity has come under fire in the poker world.
In 2007, Mizzi purchased the Full Tilt account of a player that was deep in a $1 Million Guaranteed tournament. With only three tables left and his identity concealed, Mizzi was able to take the tournament down. The prize money was eventually confiscated and redistributed to the other players and Mizzi received a lifetime ban from the site.
In 2008, Mizzi was connected with another multi-accounting scandal that reportedly resulted in a three month ban from PokerStars.
In 2011, Mizzi was accused by 2010 World Series of Poker Main Event runner-up John Racener of bottom dealing—a technique in live poker where the dealer deals cards off of the bottom of the deck—during a heads up game of Chinese Poker. Mizzi denies the accusations.