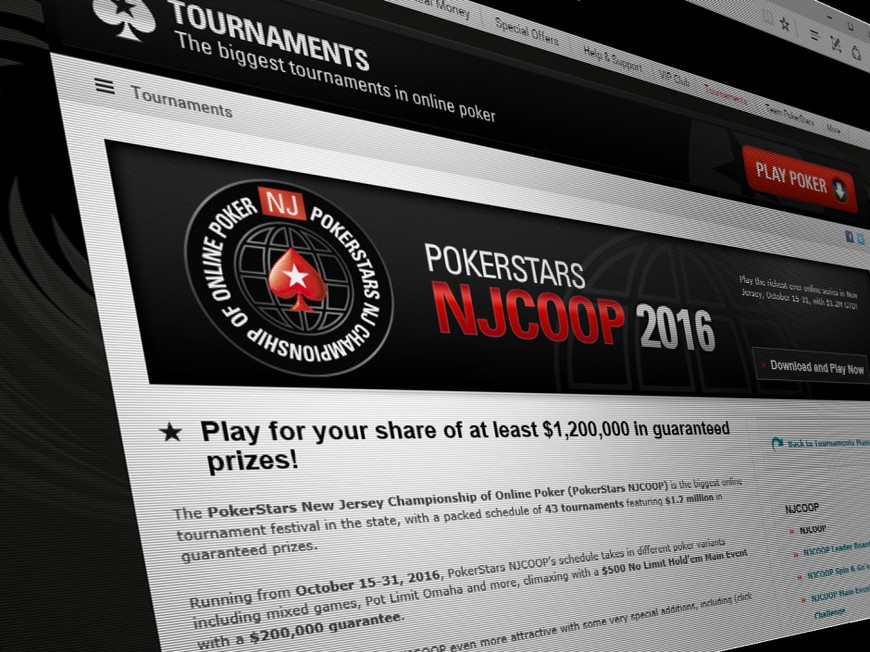 New Jersey resident Jesse "ROU$EY" Elliot recently had the opportunity of a lifetime as he faced PokerStars Team Pro Chris Moneymaker heads up for the title in Event 21 of the currently running New Jersey Championship of Online Poker series.
After a deal was made, Elliot proceeded to victory over the man he believes is responsible for his ability to play poker for a living.
Elliot recently shared his thoughts on his win and his poker background, but most importantly, he wanted to give a shoutout to his three girls: Adrianna, Sophia, and Makayla.
Tell us a little bit about you? Where are you from and how did you get into Poker?
I grew up in North Jersey, lived there for 28 years. I quit my job five years ago and moved down south so I could pursue poker. I currently live in Sewell New Jersey with my wife and three kids. I'm within an hour of AC and many of the PA casino's. I got into poker after the Moneymaker boom. I didn't become serious about poker until black Friday.
How long have you been playing poker?
I've been playing poker for fun since I was a teenager. I used to play five card draw with my friends for fun. I didn't play Texas Hold'em until after the Moneymaker boom.
How long have you been playing at PokerStars?
I played on PokerStars and Full Tilt poker before Black Friday and was eagerly awaiting for the return back to the states after poker became legal in New Jersey.
How did you learn to play poker?
I learned 5 card draw from my friends and then learned Texas Hold'em from watching it on tv. When I became serious about playing for a living I bought almost every poker book there is. I've also studied on numerous training sites like Run It Once.
Have you ever had any other big wins in poker? (or anything else?)
Sadly, this is my largest career score. It was nice to finally get a score over $10,000. It's hard to accomplish that in a New Jersey only poker market. The first year of regulated online poker I finished 4th for Player of the Year per Bluff magazine (RIP). Hopefully I can start playing more expensive events with my larger bankroll. I satellited into the stars' event I won
What did it feel like beating Chris Moneymaker to the top prize and title?
I wanted to win obviously but at the same time I wish It was someone I didn't like. It's definitely a moment I'll never forget just because how much he means to the world of poker. It was crazy just to have that opportunity to play him heads up let alone win. He was an amazing sport about it too great guy.
What do you do when you're not playing poker?
When I'm not playing, I'm spending time with my kids typically playing video games with them like PS4 or Wii U. I also love fantasy sports I'm a huge FanDuel NFL/NBA junkie. I could look at fantasy stats all day it's a sickness. lol
Who are your heroes in poker or outside poker?
It's hard to say who would be a poker hero because you don't hear about the things they do off the felt but If it wasn't for Chris Moneymaker I wouldn't be able to play poker for a living.
Outside of poker I like: Emmitt Smith (Football) Ronda Rousey (UFC) and George St. Pierre (UFC). I admire people who put in hard work carry themselves well and treat others with respect.
Who would be seated at your dream poker table?
My dream poker table would consist of Chris Moneymaker, Phil Hellmuth, Daniel Negreanu, Mike Matusow and Doyle Brunson.