Six Additional Stops Added to
WSOP

International Circuit Schedule

Australia, Morocco, Italy, France, Portugal and Belgium are now all part of the World Series of Poker international rotation.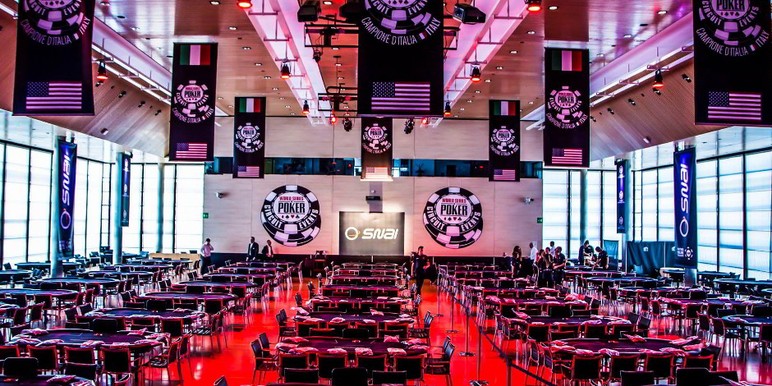 Now in its 13th year, the World Series of Poker (WSOP) Circuit is underway and six additional stops have been confirmed to be part of schedule—with the potential for one more mystery location to be added at a later date.
The new locations are:
Sydney, Australia – November 22 to December 12, 2016 at The Star, Sydney.
Marrakech, Morocco – January 14 to January 22, 2017 at the Casino de Marrakech.
Campione, Italy – March 6 to March 20, 2017 at the Casino Campione D'Italia.
Cannes, France – April 17 to April 24, 2017 at the Casino Barriere Cannes le Croisette.
Estoril, Portugal – May 1 to May 7, 2017 at the Casino Estoril.
Brussels, Belgium – May 19 to May 28, 2017 at the Grand Casino Brussels Viage.
These round out the stops that have already taken place in Italy, Germany, Brazil, Czech Republic and the Caribbean Island of St Maarten.
"We are very pleased to add these additional stops to the WSOP Circuit," said WSOP Director Gregory Chochon, who leads the WSOP's international expansion plans. "We have been very judicious on which locales and casinos we will work with and believe we have found terrific partners in each of these markets to help bring the WSOP brand to a local and regional audience."
WSOP

Global Casino Championship

The International circuit features two qualifiers per stop for the season culminating event: The Global Championship which will run in the summer of 2017 with at least $1 million up for grabs.

A Main Event winner and Casino Champion will each win automatic entry into the Global Casino Championship along with the top 50 cumulative point leaders over the entire season including those earned on the domestic circuit.

For those not lucky enough to win their place into the Championship can buy-in for $10,000.

In addition, the top 100 ranked players from the 2016 WSOP Player of the Year may also buy in for $10,000—every penny of the $10,000 buy-ins will be added to the $1 million the WSOP is putting into the prize pool.
Change to the domestic circuit
The announced Circuit event at Bally's Las Vegas scheduled for February 23 to March will now be hosted at the Rio All-Suite Hotel & Casino in Las Vegas from February 16-27, 2017 due to a scheduling conflict.
The 21 stop domestic circuit schedule can be found in its entirety here.