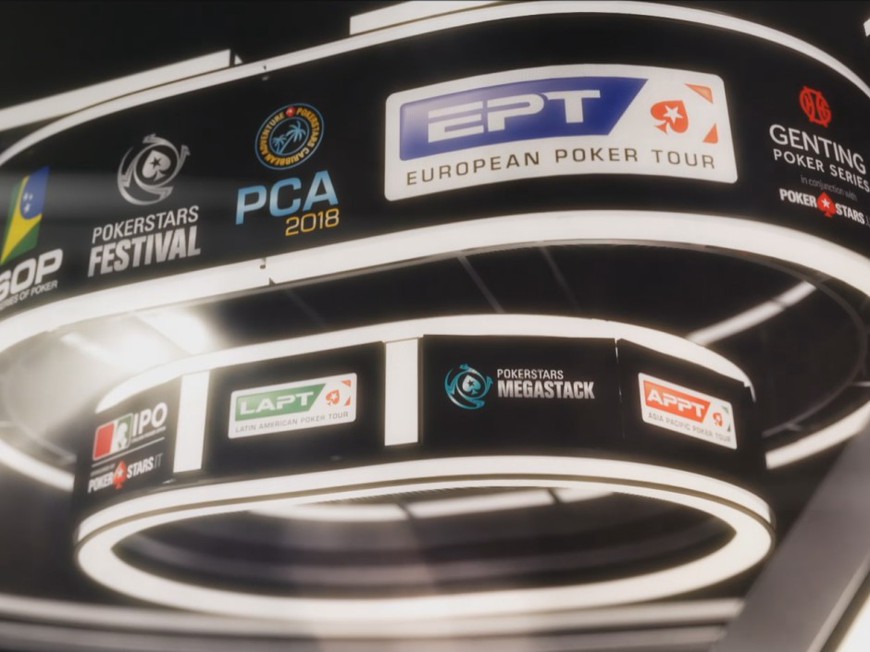 PokerStars is getting its money's worth out of Daniel Negreanu today, as not only has he unveiled details of the biggest ever tournament in PokerStars history but also that the European Poker Tour (EPT), the Latin American Poker Tour (LAPT), and the Asian Pacific Poker Tour (APPT) are all set to return with a full schedule of events in 2018.
The return of these popular stalwart brands should usher in a new wave of nostalgia for PokerStars players, as many were left feeling disenfranchised after the rebrand to "Championship" and "Festivals" at the start of 2017.
"These are brands that all our players loved," said David Carrion to Poker Industry PRO ahead of today's big reveal. "They have a historical legacy behind them of how poker throughout the world grew, how the game developed around them and how we all started a journey where poker became a big part of our lives."
The decision follows on from a change the operator made earlier this year when the company announced that it would bring back the PokerStars Caribbean Adventure brand in 2018—one year after it had been converted into a Championship for its 2017 outing.
"We tried and tested a new format of top-tier live events but we want to bring our iconic tours back and continue to build a future by going back to our roots," said Carrion.
The 2018 schedule is set to reabsorb some of the current "Championship" branded events such as the event in Sochi, Russia, which will form part of the European Poker Tour when it returns in March.
However, the "Festival" moniker will remain as a brand for smaller events with more accessible buy-ins. For example, the event in London that takes place in January will remain a Festival. The Megastack tour will also still run next year.
It seems the one-year rebranding litmus test from PokerStars has not panned out as they originally wanted with them once saying that they wanted to "take our vision for live poker to a whole new level."
Looking back, it is now perhaps a touch ironic that in the summer of 2016 PokerStars said the overhaul to get rid of these iconic events was in part due to "the European Poker Tour outgrowing its European borders" which we know now was probably not the case.
More details on the full 2018 schedule are expected soon.