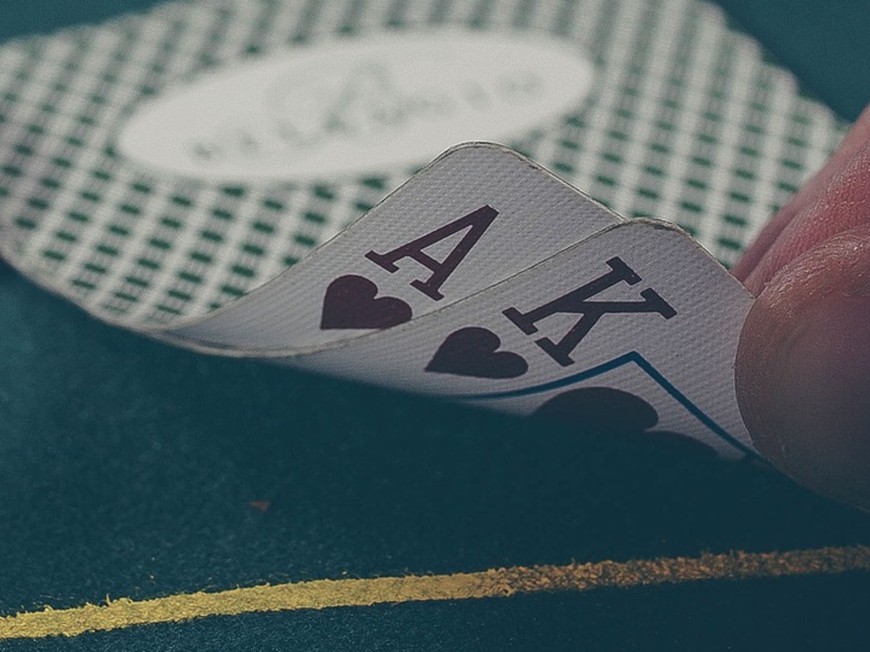 One of the most thrilling experiences in poker is hauling in a huge pot. You've flopped the nuts and your opponent is barreling into you on multiple streets. You're content to flat their stabs at the pot until fifth street when they jam the river and you snap call their all-in. The cards are on their back and you've got Broadway. Your opponent mucks his set and the dealer pushes you the massive pot. There's nothing like it.
What's that? You didn't understand most of what was written above? Poker terms like "barreling", "flatting" and "snap call" are a standard language for those who have been in the game of poker for years. They are often used to describe the action of what occurs on the poker table. But when you don't know the vocabulary or, maybe even what is going on at all at the poker table, getting that rush of having a huge pot pushed your way may feel like it's a long way off.
Especially in a live arena. You see grown men wearing sunglasses indoors with emotionless expressions putting you to the test for your hard earned money – it can be intimidating. But it's not something that a new player can't overcome. One of the baby steps to finding yourself in a big moment at the poker table, heck maybe even on a poker TV show or internet stream, is playing poker online.
Online poker provides one of the easiest ways to learn the ropes of poker. There's no floor person to interact with, there's no accidentally acting out of turn and there's no real etiquette to break because in the world of online poker, most of the variables that come with being in a live game are automated for you.
The software gives you a choice of game: click.
The software lets you know when it's your turn: click.
And when you've had your fill of playing No Limit Hold'em or any variety of poker simply click the software closed.
What is also nice about online poker is, if you are a true beginner and got interested in the game by watching the pros on the World Series of Poker or the World Poker Tour you don't need to pony up that much to practice your chops. Many sites include free play tables where a player can simply learn the ropes of betting, raising, folding, going broke and doubling up all for absolutely nothing. Then when you are ready to start playing for real money, the stakes can be for as low as a penny at a time. With online poker there's no pressure to play too high.
Online poker rooms also offer bonuses for signing up so players can get a feel for the room before playing in any kind of significant tournament or cash game. It's up to the online operator to earn your business and many of them will provide you with a small initial stake to give you a feel for what they have to offer. Be picky, find a site that you feel treats you right and has the look and feel you enjoy that offers the poker variant that you enjoy – whether that's tournaments, cash games or sit & gos.
A website like newcasinoonline.co can help direct a new player to site that will provide them with perks right off the bat. They collect some of the latest offers in a one-stop-shop and there's no pressure to play.
You'll see once you play a few orbits of online poker, the basics will start to come pretty easy. The next thing you know you'll be check raising a villain and stacking them for heaps.
Enjoy the online poker experience and just remember not to play over your head!