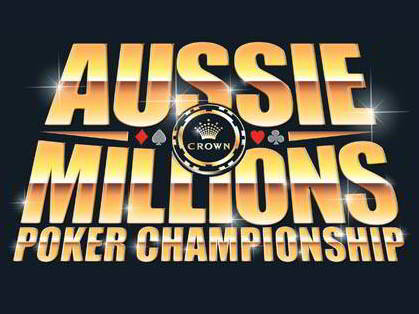 Over the weekend 22-year old Canadian online poker pro Ami Barer bested a field of 668 runners to become the 2014 Aussie Millions Main Event Champion and capture the first place price of $1.6 million AUD (over $1.4 million USD). With the win Barer marks his young career with a defining live victory as he is perhaps better known for his over $6 million in online earnings on PokerStars under his screen name "UhhMee."
While Ami has had plenty of experience in closing out final tables online, claiming the Aussie Millions title would be no easy feat for Barer as the Final Table of 7 was stacked from top to bottom. Some of the biggest names in the game made it to the final seven including World Poker Tour Champion club member Scott Seiver, Team 888's WSOP Octo-niner Jake Balsiger and tournament mainstay Sorel "Imper1um" Mizzi. Mizzi, who has had plenty of previous success at the Aussie Millions, was making his 3rd Final Table appearance since 2010 and was hoping to finally notch the win. The Canadian was forced to settle for runner up after what Barer called a "short and sweet" heads-up match. Mizzi takes home a $1 million AUD payday ($847,837), the second best of his career and pushes his lifetime total to just under $10 million.
"I knew it would be a long day," Barer told PokerNews after his victory was complete. "We started with a lot of chips on the table and there were a lot of really talented, young players. I was the luckiest one."
The locals also had something to cheer about as amateur player Andrew Phaedonos held his own with the pro heavy table and finished in 6th place for $250,000 AUD.
2014 Aussie Million Main Event – Results
1st Ami Barer – $1,600,000 AUD
2nd Sorel Mizzi – $1,000,000 AUD
3rd Jake Balsiger – $650,000 AUD
4th Darren Rabinowitz – $450,000 AUD
5th Vincent Rubianes – $335,000 AUD
6th Andrew Pheadonos – $250,000 AUD
7th Scott Seiver – $170,000 AUD