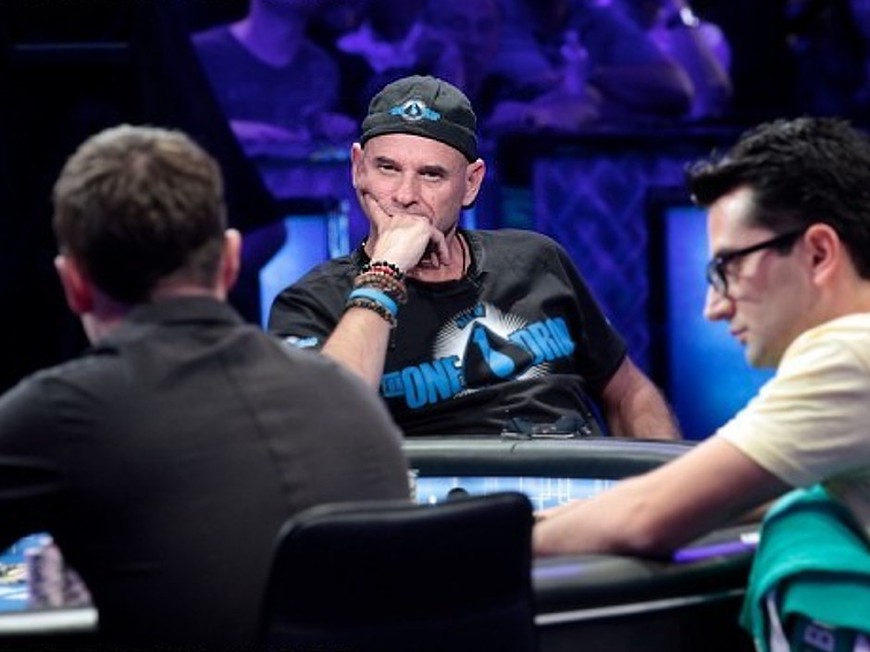 Guy Laliberté is known worldwide for his role as Co-Founder and CEO of Cirque du Soleil, his brief stint as a space tourist and his philanthropic efforts.
Aside from all that, he has found time over the years to participate in high stakes live and online poker games as well as organize the "Big One," a $1 million buy-in poker tournament during the WSOP in which much of the proceeds are donated to his One Drop Foundation.
Due to his high-profile stature at and away from the felts, many heads turned when an interest piece published by Le Journal de Montréal Wednesday quoted the billionaire as saying he was the victim of collusion while playing high stakes games at Full Tilt Poker.
A thread started on the popular 2+2 News, Views, and Gossip forum earlier this week contains quite a few opinions along with a detailed translation of Laliberté's exact words that were quoted on the French language website.
Competing Against Colluding Opponents?
According to Laliberté, he doesn't play online poker anymore because of actions taken by (assumingly) Full Tilt Poker pro players during an undisclosed time frame.
At some point in his online career, Laliberté says he was competing against 2 or 3 players who were constantly forcing the action with multiple raises in an alleged collusion ring in which the competitors had previously agreed to split any eventual winnings taken from the entrepreneur.
What's more, he claims that his opponents had access to "unlimited funds" via their cozy relationship with Full Tilt Poker (hence the assumption that the players he is referring to were professional representatives of the site at the time); instantly reloading their accounts as they squeezed him with frequent bets/raises from all sides of the virtual table(s).
The allegations imply that Laliberté's opponents at the time in question had access to reload their account infinitely without any risk; basically enjoying a "freeroll" situation against the Cirque du Soleil CEO.
Unfortunately, there is no way to prove or disprove (or even investigate) Laliberté's claims currently since no specific players or dates were named in the original article.
Haralabos Voulgaris Chimes In
Fellow Canadian and well respected poker player Haralabos Voulgaris—who estimates he has played over 100 sessions of live poker against Guy Laliberté—posted a comment of nearly 1,000 words in the 2+2 thread under his online name coltranedog, stating that the billionaire's claims are "a case of someone with an ego being embarrassed that he lost a fortune playing online poker and now attempting to save face."
Specifically referring to the games in question, Voulgaris stated that "Guy basically was a huge loser the first week he started playing FTP, these guys weren't playing with imaginary limitless money, they were playing for the most part with Guy's money, and his opponents bankrolls kept on going up and up the more he played."
"Guy never even really had any upswings when playing live or online, the gap between him and the players he was playing against was that big… he was drawing dead," Voulgaris continued.
Voulgaris did hint that Laliberté could have been placed in an unfair situation due to his relationship with an unnamed Full Tilt Poker pro who allegedly provided money for Laliberté financial transactions on the poker site and could have tipped superior players off that the wealthy businessman was about to play whenever those transactions were taking place.
No Evidence Available
For now, it appears we will have to wait for more details to emerge to decide whether or not Laliberté's claims are valid.
The allegations come just three weeks before the start of the 2014 World Series of Poker, where the Big One For One Drop tournament is scheduled to be played out from June 29 to July 1.