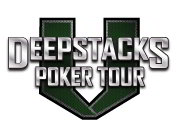 The DeepStacks Poker Tour (DSPT) announced that it has inked a three-year deal with the Dragonara Casino to bring the DSPT to the Mediterranean country of Malta through 2016.
The first event, the DSPT-Malta is set to take place in November of 2014 with the launch of the Dragonara's casino expansion which will provide a brand new poker venue.
"As soon as we started looking at our 2014 international stops, I was focused on bringing DSPT to Malta," commented DeepStacks CEO Chris Torina in the press release. "Looking at their beautiful resort, their amazing history, their expansion plans and in dealing with their incredible staff, I was immediately drawn to Dragonara."
The DSPT cites itself as the fastest growing tournament circuit in the world as they continue to expand internationally. The DSPT-Malta Main Event is slated to have a €550 buyin and will be accompanied by a €2500 High Roller tournament as well as several side events.
"We are very excited to team up with DSPT and bring their series to our Casino," said Johann Schembri, Managing Director of Dragonara Casino. The casino, which is a converted 19th century palace, marks their 50th anniversary next year and during the expansion officials plans on carving out a "purposely-built" venue for poker where the DSPT will be held.
In addition to the announcement of the new international stop, DeepStacks took to Twitter to also introduce a new trophy for the victor of all main events, high rollers and side events.
The full DeepStacks 2014 schedule, which is set to include five international tournaments, will be released in the near future.