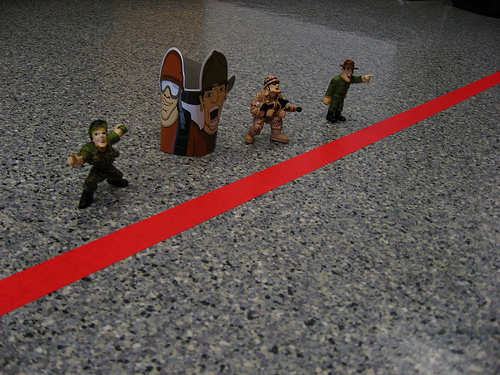 According to the Las Vegas Review-Journal, reported via their web site, Bloomberg News has received confirmation from ESPN that the sports leader still plans to cover the 2011 World Series of Poker.
They will however, "remove some poker advertising and programming". This comes after the the heads of the major US-facing poker sites – big sponsors of the programing and advertising to the WSOP – were recently indicted on charges of bank fraud and money laundering.
ESPN first started covering the WSOP in 1988, and with the exception of 1999-2001, has provided TV coverage since. Popularity grew in 2002 when ESPN first introduced the 'hole card cam', and growing interest in televised poker – fueled by the internet poker boom of the early 2000s – lead to a great expansion of ESPNs TV coverage and lead to many innovations.
2003 saw the introduction of the 'featured table', when they first showed the action as if it were live and showed action preceding the final table. They started showing daily highlights, and from 2004 they expanded their programming to cover preliminary events. 2006 saw the introduction of pay-per-view for the entire final table action of the Main Event.
However, fears are growing that 2011 will see a reduction in the number of entrants to the WSOP, as indicted poker rooms PokerStars and Full Tilt will no longer be able to sent their pros to the tournament or run satellites for US players.