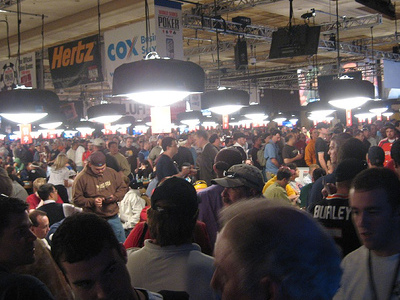 The World Series of Poker has announced that ESPN is increasing their coverage of the 2011 WSOP Main Event. Along with an additional 34 hours of coverage, they will also provide unedited action and live coverage of hole cards on a 30-minute delay. WSOP.com also reported the following:
For the first time, ESPN will offer daily coverage of the WSOP Main Event, where every hand will be shown unedited and hole cards will be available post-flop (for all players still in the hand). The coverage will shift between two feature tables approximately every 30 minutes, and will show all "all-in" and "call" situations at both tables.
As a result of the indictments that shook up the online poker world, televised poker in the U.S. had begun to dry up as the networks distanced themselves from the poker sites named in the Black Friday indictments. As previously reported Fox dropped coverage of the PokerStars Big Game and PokerStars Million Dollar Challenge soon after the indictments were released.