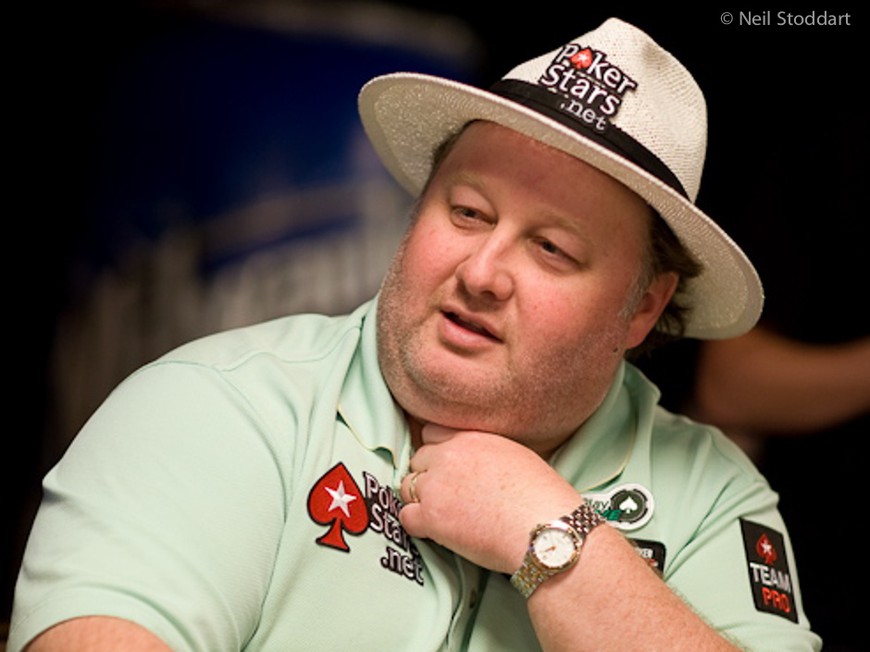 Professional poker player and former 2004 World Series of Poker Champion, Greg "Fossilman" Raymer has taken to the Two Plus Two Forums this week looking for investors to stake him for his entire 2014 schedule. It has been ten years since Raymer's career defining victory and, according to the post, this is the first time since that victory that he is opting to play a full slate of tournaments while "accepting investments."
While it is perhaps more traditional to sell shares for a single tournament or a predetermined schedule of tournaments, with or without a percentage markup that favors the player, Raymer is looking for bankroll investors—people who will take a piece of a set bankroll which will be at risk for both cash games and tournaments to be played throughout the year at Raymer discretion.
In Raymer's proposed deal, investors would purchase a percentage of the bankroll. He is looking to raise no less than $100,000, and he is selling shares in $1,000 increments.
The proposed system offers Raymer 40% of all profit above the $100k at the end of the year, while investors, including any shares Raymer purchases himself, will split the remaining 60% according to the number of shares they have purchased. On the downside, should Raymer not have a profitable year "all investors will lose equally according to the number of shares they purchased."
Although Raymer claims a "21 year track record of winning results in both tournaments and cash games" he cites his lack of a regular paycheck, as he has not been a sponsored PokerStars Pro since 2011, as a reason for seeking backing this year. Looking for a little security and due to the fact that his "wife has become more and more nervous about me playing poker", Raymer is hoping to make this deal work.
According to Hendon Mob stats on Raymer, 2013 was a quiet one for the former champ with only a handful of results on record with earnings just north of $30,000. However Raymer had a memorable 2012, where he went on an unprecedented run at the Heartland Poker Tour, winning 4 of their $1,500 events outright, and pulling in over $370,000. As a result, Raymer was bestowed with the honor of HPT Player Of The Year.
Greg Raymer currently sits at 768 on the Global Poker Index and has recorded lifetime earnings of just over $7.4 million, $5 million of which was made from his 2004 WSOP victory.