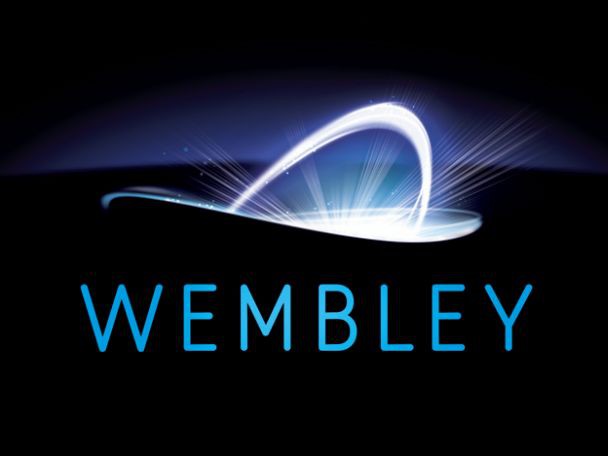 "The only thing I am sure of is: The guaranteed prize-pool will be 100% concrete so players can be assured of that. All necessary proof will be given." The International Stadiums Poker Tour (ISPT) is an incredibly ambitious project to create a series of massive poker tournaments to be held in sports stadiums worldwide. The goal is to merge online and live worlds into a single event. The event is planned for Wembley Stadium in London from May 31 to June 6, 2013.
The concept is the brainchild of Laurent Tapie, son of Bernard Tapie, now well known in the poker world for his failed attempt to buy Full Tilt Poker. Tapie is developing the project in partnership with French TV and poker entrepreneur Prosper Masquelier.
Playing Online, Live
Promoters expect 30,000 entrants to play the first two days of the event on their laptops while seated in the stadium before the remaining players move to the field to continue the play live. To attract such an unprecedented number of participants, €20m is guaranteed in prize money.
Stephen McClean, a representative of the ISPT, confirmed that the €20m guarantee is real:
"The only thing I am sure of is: The guaranteed prize-pool will be 100% concrete so players can be assured of that, and all necessary proof will be given," he said to pokerfuse. "This is the main positive, and the event basically centers around this fact."
The buy-in will be €600 and one rebuy and a double add-on will both be available making the tournament effectively an €1.8k event. Unusually, and to satisfy regulatory requirements, a maximum of 1000 players can skip the online days and buy-in directly to Day 3 for €6k, for which they will receive the average number of chips for that point in the tournament.
The prize fund award structure has not yet been announced. ISPT will hold a press conference on September 3 when details should be published. The structure is particularly important because the ability to buy in directly on Day 3 to the live event and receive an average chip stack looks like a highly positive expected value proposition.
The attempt to fuse live and online poker on this scale has never been attempted before.
The Challenges
If this tournament comes off it will be an extraordinary achievement. Some question whether players will be interested in basically playing online, but in a stadium; others question the practicalities of such an event. Certainly there is a legion of problems which the organizers will need to overcome.
According to McClean, the first venue, Wembley Stadium, has definitely been booked, but even with the facilities of a world-class stadium many hurdles must be cleared.
From a technical perspective, arranging power and internet access for 30,000 people in a sports stadium is a serious hurdle. One early idea—to use a wifi network provided by a mobile phone company—proved to be impractical. A mixed solution of wifi and fixed cabling is now being planned. The logistics of this are difficult and not cheap.
Other common concerns from interested players include adequate toilet facilities and the unpredictable English weather. But here, Wembley should suffice: According to Wikipedia, "Players that are interested in taking part will come forward, while those who do not like the format … I'm sure will choose not to play." Wembley has 2,618 toilets, more than any other venue in the world (and let's be honest, regular online tournament players generally have their own proprietary solutions to this problem!) Regular comfort breaks during the online days should be sufficient and there will be breaks every two hours during the live sessions.
Wembley seats 90,000, and has a sliding roof so that players in the stands will be protected from the British rain. ISPT has reserved 12,000m2 of indoor space where the live tables can be set up if necessary.
Collusion during the online phase is also a concern. McClean believes that the risks can be minimized, and there will be physical separation of players so that there is no risk of players seeing each others hole cards on a nearby screen: "Players will be drawn in section of the stadium where they will not be near anyone else from their table. Also, as the field narrows there will be partitions or other measures taken to ensure that players cannot see another player's hold cards."
The software to be used in the event is being provided by iPoker and players will be provided with a unique log on for the event. iPoker has not yet held a tournament with 30k players, so their software will need some thorough testing to ensure that it can cope.
The largest number of players who have previously attended a live event in Europe is 1,765. It's a bit of a jump from there to 30,000.
Appeal
The biggest issue is not the logistics or the practicalities: all of these issues can be overcome with ingenuity. The biggest issue is whether the players will turn up. ISPT is gambling that players will want to play online in a live environment. McClean put it simply: "Players that are interested in taking part will come forward, while those who do not like the format … I'm sure will choose not to play."
A plethora of satellites will be held online, so the size of the buy-in will be less of a deterrent, but it will still be an expensive trip. ISPT plans at least 50 side events plus cash games and SNGs so that players who bust will still be able to play poker during the event. The professional players will need these games to be good to make the prospect of playing attractive, especially as the dates clash with the early WSOP tournaments.
The size of the guaranteed prize fund and the relatively low buy in should provide the motivation for many amateur players, as may the general interest in such a new format and potential TV coverage. But getting enough of them to sign up is an enormous task.
The Promoters
Michael "The Grinder" Mizrachi has been brought on board as the ISPT "ambassador" and the tournament has received plenty of exposure from the poker media.
The Tapies and Masquelier have the right background and experience to get the maximum benefit from broadcasting and distribution rights. The ISPT website promises that the tournament will be televised in 50 countries.
Masquelier created an extremely successful French TV series of celebrity poker tournaments. The Tapies obviously have a strong interest in developing their business in the poker world together with huge experience organizing sports events.
There is no doubt that they have the money to put on a spectacle on this scale, and even handle a substantial loss in order to establish the business concept. Players remain intensely skeptical about this project, but if it does succeed it will be an amazing achievement.