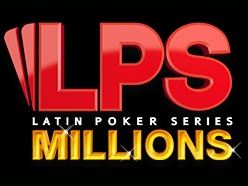 This year, the Latin Series of Poker (LSOP) Millions trialled holding the first day of the event in several different South American countries before players converge on Panama for Day 2.
Between January 17 and February 8, Day 1s were held in Costa Rica, Honduras, Chile, Aruba, Colombia, Peru, Dominican Republic and Panama. A final Day 1A and Day 1B start the Panama phase of the event on March 8 and 9. Day 2 will begin on March 11.
The innovation is aimed at increasing the popularity of the $850 buyin event. Players were able to play Day 1 locally, without having to pay for travel and accommodation in Panama. 48 players have qualified in this way and will carry their chip stack through to Day 2.
The 2014 LSOP Millions offers a $1m guarantee and is being held at the Majestic Casino in Panama City. If the innovation catches on, perhaps one day the WSOP Main Event will hold worldwide Day 1s.