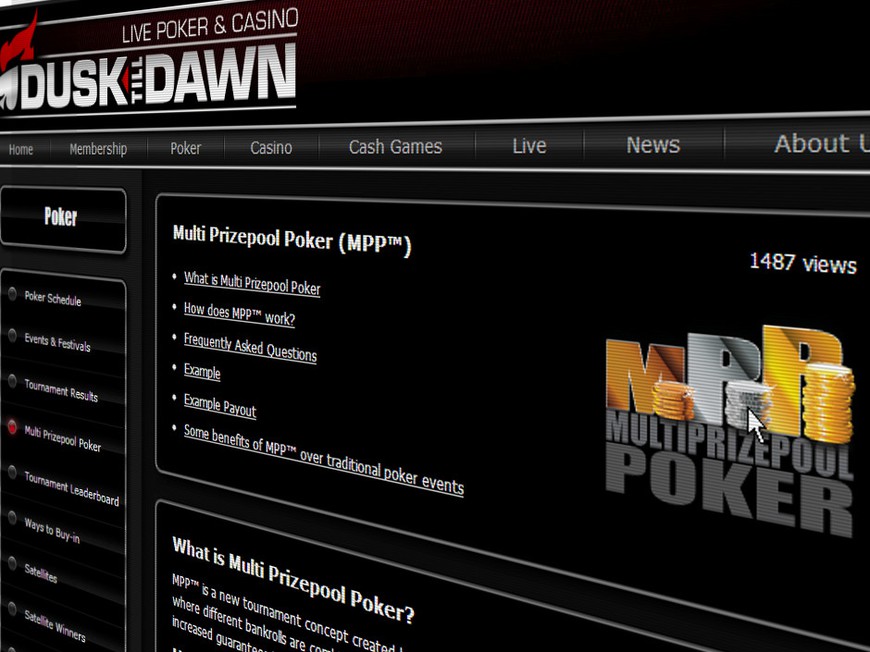 The UK's Dusk Till Dawn Casino based in Nottingham introduced a new live tournament format, MultiPrizePool Poker (MPP™) on Jan 10. The format allows entries at three buy-in levels for a single tournament, enabling players with smaller budgets to compete in bigger buy-in tournaments.
The format is simple: There are three buy-in levels, £25+6, £50+8 and £100+10, and three prize pools. The first prize pool consists of the first £25 of each buy-in, so it's the number of entries multiplied by £25; the second prize pool is made up of the next £25 paid by all players who buy in at the £50 and £100 levels; the final prize pool is the remaining £50 of the players paid £100.
Effectively, players at the top level have invested £25 into prize pool 1, £25 into prize pool 2 and £50 into prize pool 3.
The prize distribution is independent for each prize pool. The top finishing player in the £100 buy-in prize pool will win first place in that prize pool, and the same goes for the £50 buy-in level. Since all players are entered in the level 1 pool, the tournament winner will also be the winner of the £25 prize pool.
The first MPP tournament attracted a field of 177 entries. The tiered structure paid out nine places at the highest level, 14 at the £50 level and 24 places at the minimum £25 level.