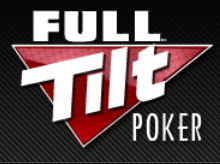 Key Takeaways
NL match on Full Tilt expected to be complete in a month.
In order to ensure that there's no dodging or delays, the pair may "sign some kind of contract." challenge":http://quadjacks.com/interview-with-wcgrider-on-his-challenge-against-sauce123/.
Ben "Sauce123" Sulsky and Douglas "WCGRider" Polk have put the online poker world on notice that, starting next week, they plan on conducting a high-stakes, heads-up challenge with a considerable amount of money on the line. If it weren't enough to agree to 15,000 hands at $100/$200, the pair have agreed to, as extra incentive, a side bet of $100,000 for whoever is ahead at the end of the challenge.
Understanding that previous high-profile challenges, specifically the Durrrr Challenge, have left railbirds and side bettors disappointed, the pair are noting that they anticipate this challenge to last about a month and to be complete by mid-October. In order to ensure that there's no dodging or delays, the pair may even "sign some kind of contract," according to Polk, who recently spoke with QuadJacks about the upcoming challenge.
Douglas Polk's rise to the ranks of high-stakes is what every grinder dreams about. He legendarily started from the very bottom, playing $0.01/$0.02 back in 2007, and built both his skills and his bankroll through hard work and dedication to the game. Today, he's one of the most feared online heads-up players on the scene.
Ben "Sause123" Sulsky was the overall biggest winner in online poker in 2012 with nearly $4M in profit. A specialist in heads-up and short handed NL and PLO, Sulsky recently made a rare live appearance this summer in Las Vegas and took 4th place in the $10k WSOP Heads-up Championship, and, according to data on HighStakesDB, he's up nearly $450k playing NLHE in the past 30 days alone.
The challenge, which looks to take place on Full Tilt, is likely to be fast-paced as Polk mentions that both he and Sulsky are often ready to play every day and that Polk plans on tweeting right before the start of any session.