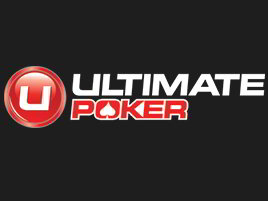 Ultimate Poker, the first official legal online poker site in the US, also became the first to lose members of its team of sponsored pros. It was revealed this past week that "Team U" members Randy Dorfman and Tom Marchese opted to leave their deals with the company.
Ultimate Poker and Randy Dorfman agreed to a sponsorship deal back in June 2013, at the same time Gavin Griffin, Dan O' Brien, Lauren Kling and Phil Collins signed up. Dorfman, who boasts over $1.4m in lifetime live earnings, was known as being a regular grinder on the site but it seems as though he was looking for a little more when it came to his relationship with Ultimate Poker.
"I have resigned from Ultimate Poker as their Team Pro. At this point in my life there are more important and creative things for me to be involved with. To have your ideas and experiences from the game I love fall on deaf ears while you bust your ass to build a game for a new Company just was extremely frustrating to me." Dorfman posted to social media site Facebook. "I wish UP [Ultimate Poker] the best and I hope things do turn around for them. I met some great people there and hopefully the chemistry between all involved gets straighten out soon."
While there has been no official announcement from Ultimate Poker, Dorfman also revealed that recently signed pro Tom Marchese has also exited the team.
As previously reported, Marchese was announced as a member of "Team U" just last month, in September 2013.
Neither Dorfman's nor Marchese's photos appear on Ultimate Poker's 'Team U' page, although currently, one can still find Tom Marchese's "Team U bio.
It should also be noted that photos of original "Team U" pro Gavin Griffin are absent from the site as well.