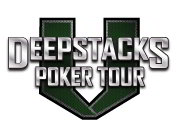 A new joint venture tournament brand has been created by the partnership of World Poker Tour (WPT) Regional and the DeepStacks Poker Tour (DSPT).
The WPTDeepStacks, will initially combine the tour programs of its predecessors and progress to evolve its own distinct image.
"Combining WPT's brand with DSPT's staff and cutting-edge approach is a victory for both brands. We couldn't be more excited about what this means for poker players everywhere," commented WPT President Adam Pliska.
There will be a WPTDeepStacks Player of the Year (PoY) award offering a prize package of a seat in the WPT Championship, "a custom-built WPTDeepStacks poker table," and sponsorship comprising buy-ins and accommodation for selected future events.
In February this year DSPT announced that the Global Poker Index (GPI) tracking and ranking system will be used to determine the PoY, and presumably this arrangement will be adopted by the new venture.
The tour will offer a wide range of regional tournaments at comparably low prices designed to attract the mid-market player. "The WPT aims to take players on a journey from beginning to end," said WPT President Adam Pliska in an interview with ESPN's Andrew Feldman. "Where we've been weak was this mid-major market, and now we've come along and completed the journey."