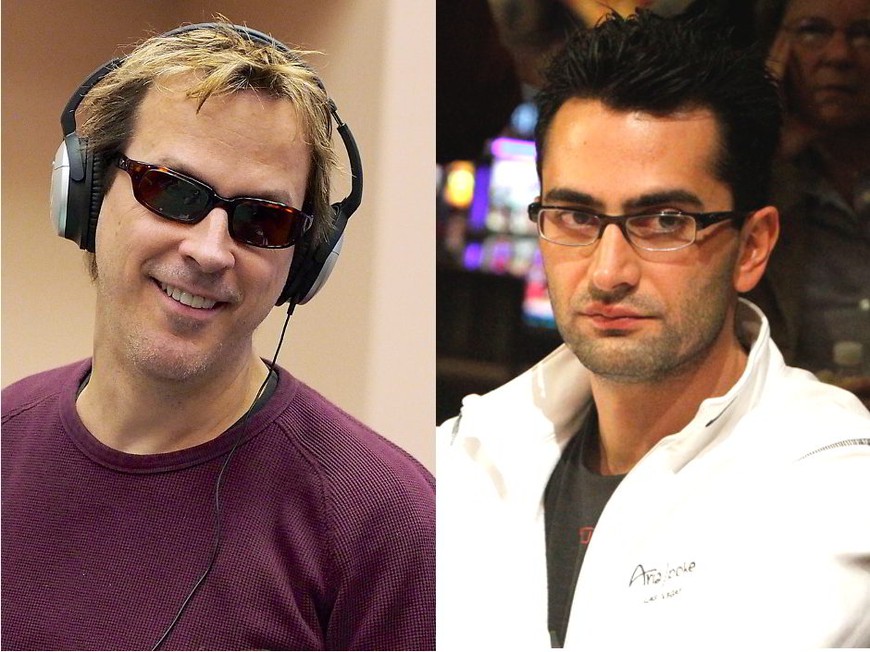 The pilot episode of "Underground Poker" airs tonight on the Discovery Channel at 10pm EST. Close friends Antonio Esfandiari and Phil Laak produce a reality TV take on the world of private poker games as the documentary makers follows the popular pair as they tour cities in the US looking for private poker games.
"They had to be ok with being on camera, but we wanted real players, real money, and real games. Not a single hand is staged. Everything is legit," Esfandieri told PokerNews.
Esfandiari won $18 million at the first Big One for One Drop charity poker tournament at the WSOP two years ago, putting him at the top of the all time money list.
Laak has been a regular on High Stakes Poker, and has his own WSOP bracelet together with a WPT title—his girlfriend, actress and poker player Jennifer Tilly, is also a WSOP bracelet holder.
Mass Market Personalities
The two players are probably one of the few poker player pairings that a TV producer can confidently present to a mass market. Their success over two seasons of "I Bet You"—a television series that followed the duo around as they engaged random people in crazy prop bets on the streets of major US cities—has proven their mainstream appeal.
"The introduction of state regulated poker—and the prospect of more of it—is expected to produce an increase in poker programming."Poker programming has seen a bit of a resurgences of late. ESPN's coverage of the Big One for One Drop, the World Series of Poker charity event, became popular with both poker and mainstream viewers alike after a clip from the broadcast went viral. The clip was viewed over 5.4 million times in the first week after it aired.
In addition, Poker Night in America, a show with poker pros competing with each other and amateurs in a "reality style" poker game, was picked up by the CBS Sports Network where episodes are currently airing on Sunday nights, 10pm Eastern through December. The show is sponsored by 888poker, which supplies online poker software to all three US states that permit online poker.
However, 2014 did not start out on such good footing for poker programming. In March it was announced that the NBC National Heads up Championship was dropped from the 2014 schedule. No explanation was provided on why the show was dropped, but Mori Eskandani, President of POKER PROductions was optimistic that the show would be back. There is "good reason to believe that the future of the series will be bright," according to Eskandani.
The introduction of state regulated poker—and the prospect of more of it—is expected to produce an increase in poker programing. Not only is the market having its interest re-awakened by the newly authorized US operators, but those operators have marketing budgets which are ready to pay for good advertising spots.
There will probably be more Laak/Esfandiari banter and more "edgy" atmosphere than actual poker in the finished production, but getting poker back on mass market US television channels is a step forward for the industry.