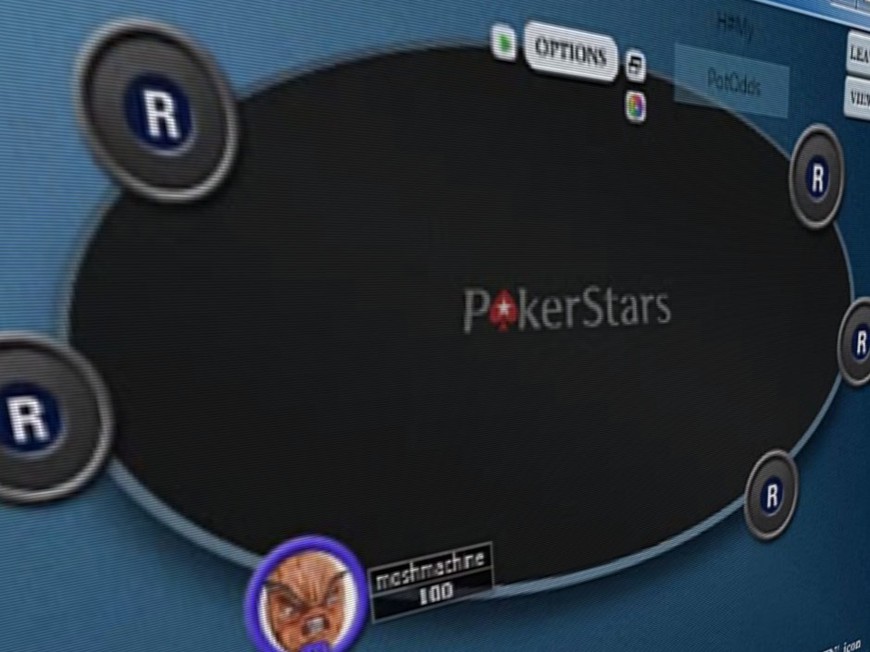 PokerStars is looking to implement a software solution "very quickly" that will limit the automated reservation of seats at its online poker cash game tables.
It also is considering how it can further limit the effectiveness of auto-seating scripts.
Such tools, which can retail for thousands of dollars, automatically seat players at cash game tables when the software thinks it has found a profitable seat. The process involves constantly scanning the lobby and players sat at each table, finding weaker players, and sitting in the best seat next to them.
The "R" Dance
One particularly aggressive tactic used by some tools is making use of the PokerStars' permissive seat reservation system. A player can click a seat and reserve it for up to 45 seconds while deciding how much money to bring to the table; Scripts can use this system to reserve a seat and use the time to wait to see if other recreational players join the tables. If no player sits, the reservation times out and the seat is never taken.
When multiple players use seating scripts, this can result in an unending cycle of "R" table dancing, as one auto-seating reservation leads to a cascade of other scripts in reserving the next seat to the left to see who joins. As one reservation timer expires, another script jumps into the seat. The result is a bizarre combination of table lock-out: No games running, but no seats available.
Closing the Loop
PokerStars' plan is to put a stop to this behavior by limiting how many times a player can reserve a seat. The current proposal puts a limit on three reservations in six hours; If a player uses up his three without playing a hand, he will need to wait six hours after the first aborted reservation to join another table.
"We hope this measure will end the scenario that results in tables being "'locked out' by scripts perpetually reserving seats without intending to play and will reduce the overall effectiveness of seat scripts," a PokerStars VIP manager explained.
PokerStars is looking for community feedback as to the exact parameters to use for this lockout.
While no timetable has been set for its implementation, the proposal will be put to the development team and barring complications it should be implemented "very quickly," the PokerStars representative added.
"Reducing Impact"
The plan for PokerStars does not end there. Beyond fixing this specific issue of the "reservation dance" outlined above, the online poker room is looking at broader changes that would limit the advantage that seating scripts give to their users.
"Our project reviewing these issues will not end when [this specific proposal] is implemented," the PokerStars rep explained.. "The goal is not simply to solve the table blocking issue. That's a priority, but … we are also looking to reduce the overall impact of seating scripts in general," he added.
The announcement is a clear change of stance. The online poker room has considered its position on auto-seating scripts for at least two years and it has been a hot topic for player meetings with PokerStars in the past.
In 2013, following player consultation, PokerStars Head of Cash Games Steve Day commented and took a more measured stance. While it was agreed that these scripts were "having a negative impact on the games," predatory behaviour from players would occur "whether it's done via scripts or not."
At the time, the poker room's position was a more holistic: "Solving the issue of the troublesome behavior completely would both address the concerns of regular players about seating scripts and our concerns about the impact on the player population at large. We remain focused on this as the ultimate goal."
This week's proposal identifies a clear change of tack for the online poker room, focusing specifically on limiting the power of such tools.