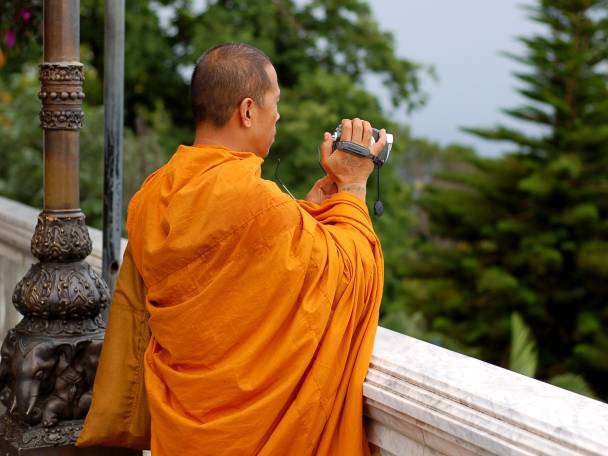 Six leaders of a South Korean Buddhist Order have been forced to quit following the publication of secret video footage showing the monks drinking, smoking and playing a high-stakes cash game of poker.
The head of the Jogye Order—the largest in South Korea—made a public apology after the footage was leaked and aired on national TV networks.
During the 13-hour gambling marathon, more than $875,300 changed hands, according to one senior monk who spoke with a Reuters reporter.
The game took place at a luxury lakeside hotel following a gathering to commemorate a dead Zen Master.
Footage of the poker marathon was recorded by a secret surveillance camera installed in the hotel room. It was found after it was left anonymously on temple steps.
The Jogye order is the largest in the country, with 10 million followers—a fifth of the population.
UPDATE: Aforementioned video footage, courtesy of International Business Times: