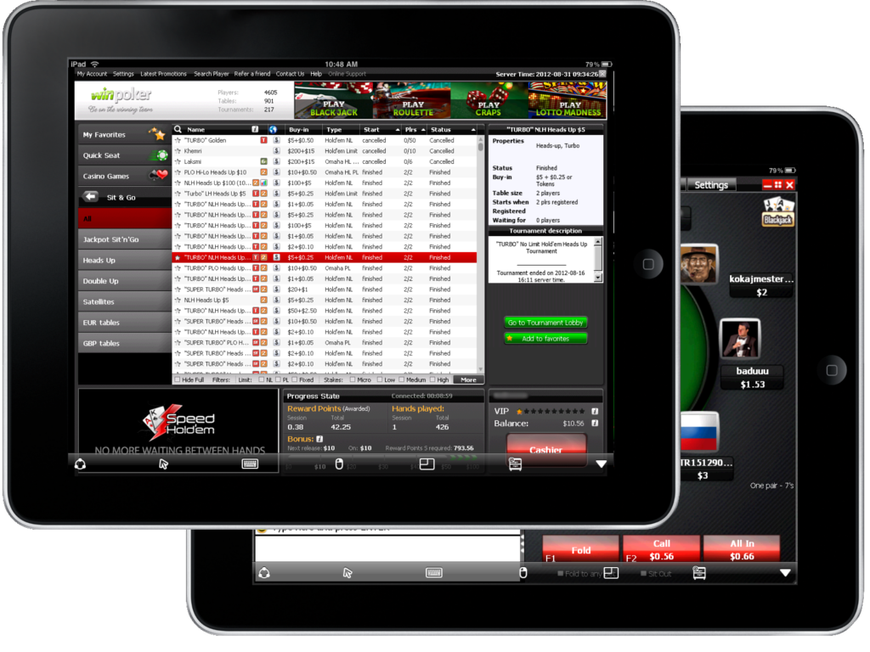 WinPoker, a new skin on the iPoker Network officially launching this week, will debut with a unique feature: support for mobile devices.
iPoker does not currently have a mobile client. Some skins offer an "instant play" flash-based client which can be used to connect from Android devices but there is no iPhone or iPad support. Although a recent license agreement hinted that a mobile app was in the works, an official release could be a long way off.
WinPoker.com has developed a novel approach to the problem: Rather than develop a native app in-house, it takes poker "to the cloud." Mobile visitors are prompted to install the independent PocketCloud app, a free remote desktop application, much like popular screen-sharing application Teamviewer.
Meanwhile, In-house software from Winpoker loads up individual virtual servers that run the iPoker client and offers access through screen-sharing. The result: your own virtual machine to access a native iPoker client through the cloud.
Pokerfuse had a short test-run of the mobile application on a Android Nexus 7" and Galaxy Tab 10.1". The app installation was smooth and the remote desktop access was straight-forward and ran fast across a wifi network.
The upside to this approach is you have the familiar iPoker client, with all the features of the desktop client; potentially even saving hand histories and copying them off the virtual machine. The downside is that Winpoker's skin is constrained to the design of the desktop client: there is no optimization for touch controls, meaning moving around tables, using bet sliders and typing in bet amounts is tricky, particularly on the smaller screen sizes. Playing one table was possible but multi-tabling would be challenging.
Mobile access will launch in beta, and only customers with a $200 balance or greater will have access in order to limit the roll-out. The client works on all iOS and Android devices, including iPhone, iPod Touch and Android mobile phone, although WinPoker advises that the app is best for screens 7" or larger.
In a former life WinPoker.com was Davidpoker.com, which tried to rebrand as winpoker.com in early 2011 but shut down prior to relaunch with a debt to its players. New owners purchased the assets of winpoker.com and the player base (and debts) of davidpoker.com, repaid players, and has been operating in stealth mode since early 2012.