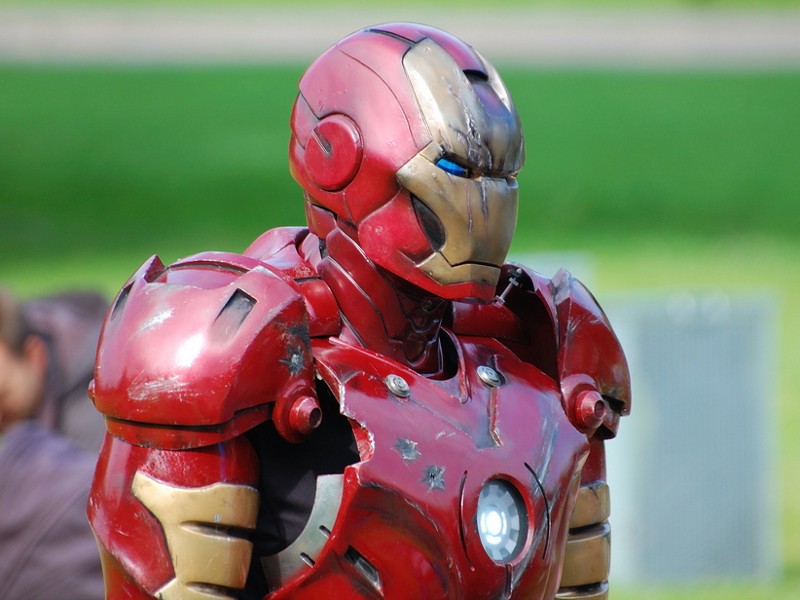 This weekend, when the clock strikes midnight, and Sunday becomes Monday, VegasPokerRadio.com will begin a poker podcast that will cover more than two days as they attempt to set the world record for the longest continuous podcast with the same hosts. Even more important than the obscure world record is the true motivation for the podcast; to raise money and awareness for the 22Q.org Foundation. You can tune in and listen to the podcast live beginning at 12 AM EST on Monday, September 3rd (9 PM PST, Sunday night).
With a fitting name of "The Ironman Podcast", Vegas Poker Radio hosts Johnny Sep, Brandon Gerson, and Kevin Wright plan to stay on the air for over 50-hours, interviewing various poker players and mainstream celebrities while increasing awareness of the 22Q11.2 Deletion that affects up to 1-in-2,000 children, and raising as much money as possible for the 22Q.org Foundation.
Along with the standard fundraising methods of direct donations and sponsorships, The Ironman Podcast will use a very distinct-to-poker fundraising method as they have launched a charity poker room for the duration of the podcast. The 22Q Poker Room will feature a full tournament schedule and three cash-game tables, with all fees and rake collected from these tables going to the 22Q.org Foundation.
The tournament schedule will feature 15 separate events with buy-ins ranging from $1 up to $25 with the tournament fee (a direct donation to the 22Q.org Foundation) ranging from $1 up to $8. Cash-game options in the 22Q Poker Room are $1/$2 No Limit Holdem and two Limit Holdem tables, a$2/$4 table and a $4/$8 table. More details on the 22Q Poker Room are available here, including deposit and withdrawal options: 22Q Poker Room.
Among the guests that have agreed to appear on the show are baseball All-Star Ryan Dempster whose daughter Riley is afflicted with the 22Q11.2 Deletion ; film critic and author Richard Roeper; various spokespeople from the 22Q.org Foundation; and a slew of poker players and poker personalities including WSOP commentator Norman Chad, online poker legend and poker coach Dusty "leatherass" Schmidt, author and mental game coach Jared Tendler, Tournament Director Matt Savage, 2003 and 2004 WSOP Champions Chris Moneymaker and Greg Raymer, and many more! You can find a full guest list below, and there will also be a number of unscheduled guests and call-ins throughout the 50-hour podcast.
Here is a look at the Ironman Podcast's confirmed Guest List:
Sheila Kambin (22Q Rep) 9/3 10:00am

EST

Josh Arieh (Poker Pro) 9/3 11:00am

EST

Norman Chad (

ESPN

Commentator) 9/3 9:00pm

EST

Ryan Dempster (

MLB

Superstar – Texas Rangers) 9/4 2:00pm

EST

Shannon Shorr (Poker Pro) 9/4 3:00pm

EST

Jared Tendler (Mindset Expert) 9/4 5:00pm

EST

Jamie Gold (

WSOP

Champion) 9/4 8:00pm

EST

Gavin Griffin (Poker Pro) 9/4 9:30pm

EST

Michele Breedlove (22Q) 9/4 10:00pm

EST

Dusty Schmidt (Poker Pro) 9/5 12:00am

EST
VegasPokerRadio.com and the 22Q.org Foundation has also received verbal commitments from:
Matt Savage (

WPT

Tournament Director)
Christina Lindley (Poker Player, Model)
Greg Raymer (

WSOP

Champion)
Jonathon Little (Poker Pro)
Tony G (Poker Pro, Olympic Basketball)
Richard Roeper (Movie Critic / Writer)
Greg "FBT" Mueller (Poker Pro)
Andy Frankenberger (Poker Pro)
Chris Moneymaker (

WSOP

Champion)
Victor Ramdin (Poker Pro)
David Plastik (Poker Pro)
Asian Spa (#Truthspeaker)
About the 22Q.org Foundation
22Q.org is dedicated to improving the quality of life for individuals affected by the 22q11.2 Syndromes through family and professional partnerships. As a new diagnosis in the medical field, 22Q is identified under many names, and one of the primary goals of the 22Q.org Foundation is to raise public awareness of the affliction, including their "Same Name Campaign" designed to bring all of the 22Q deletions and duplications under a single umbrella. The foundation also works hard on many fronts to raise money for research and provide aid to the children and their families who are affected by the 22Q deletion.
For more information on the 22Q.org Foundation you can visit their website at www.22Q.org