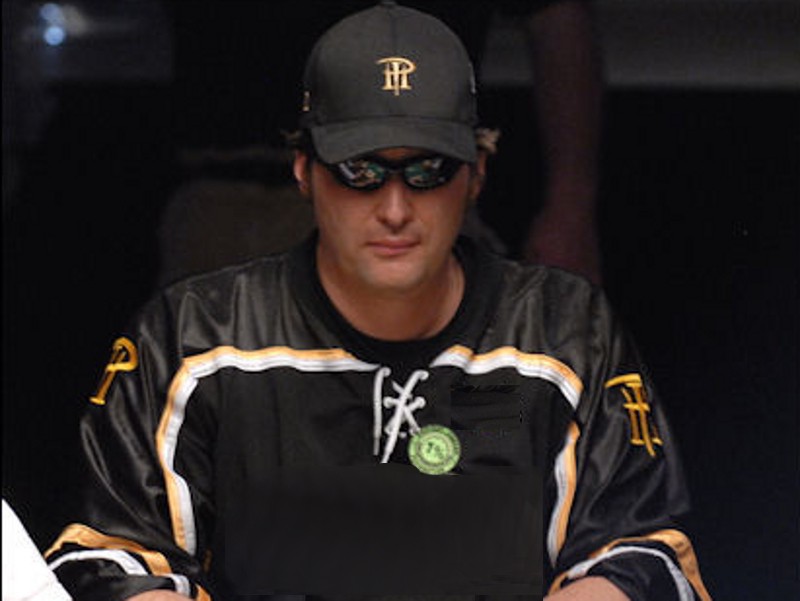 Prominent poker player Phil Hellmuth has issued a brief statement of regret over his long-term involvement with the UltimateBet poker site, for which Hellmuth, an early investor and minority owner, was associated with for a dozen years.
Hellmuth's statement, issued via his agent, Poker Royalty president Brian Balsbaugh, was first published by independent poker news compiler Kevin "Kevmath" Mathers on the 2+2 forums. Hellmuth chose to make a public statement after hearing secret audio tapes discussing the UB cheating scandal, which occurred from 2003-07, and centered around Russ Hamilton, the disgraced former owner of UltimateBet.
One of the key items in a large data dump published by former Hamilton computer expert Travis Makar on Friday was a three-hour recording secretly made by Russ Hamilton in early 2008, of a meeting discussing the cheating and the company's plans for covering up the scandal and its potential impact. Hellmuth and Balsbaugh issued the statement after listening to excerpts from the tape, which include the meeting's participants planning to keep Hellmuth in the dark about the full scope of the cheating.
Participants in the meeting, besides Hamilton himself, included UltimateBet co-founder and current iovation CEO Greg Pierson; Seattle-area attorney Daniel Friedberg, who at one point was Hellmuth's personal attorney (and attended, with Hellmuth, the University of Wisconsin-Madison) before moving on to represent UltimateBet's corporate interests; and a second attorney, Sanford "Sandy" Millar, a Californian who handled many of UB's payroll and tax matters and has been alleged to have a close relationship with Hamilton.
"Trusting my gut has allowed me to be at the top of my profession and develop a lifetime of friends and great experiences," read a part of Hellmuth's statement. "Unfortunately, I made a horrible read regarding my relationship with the founders of the now defunct online poker site Ultimate Bet."
Hellmuth cited a personal disgust at excerpts from the tape wherein the participants discuss how to hide the full extent of the cheating from Hellmuth, who has never been connected to the actual cheating. Hellmuth did acknowledge willingly trading on his reputation and continuing to serve as the site's foremost spokesman, in an attempt to draw renewed player interest to UB. The site's cheating scandal was major poker news throughout much of 2008, when the taped meeting occurred.
"At the time," according to the Hellmuth statement, "I was led to believe that if I left UB right away the business would be impacted and then less likely to pay its obligations to the victims. As such, I made the decision to believe the leaders of UB and stayed on in the hopes that they would make right to anyone cheated." A later line from the release asserts, "They lied to me about their activities and I made a big mistake in trusting them for way too long."
Hellmuth eventually departed UltimateBet in December of 2010, just months before it was shuttered as part of the US government's "Black Friday" crackdown. By that time the site had been transferred to the control of Absolute Poker, with UB parent company Excapsa placed into a liquidation process that spanned several years.
Not referenced in the statement are Hellmuth's alleged long-time ownership stakes in both UltimateBet parent company Excapsa and iovation, a Greg Pierson-led online security company that was spun off from UB's own operations. Iovation was also in the news this week, after being dropped as a third-party ID verification service by Ultimate Poker, the first Nevada-authorized online poker site.
Hellmuth's statement also references the "founders" of UB, in connection with the secretly taped Hamilton-Pierson meeting, though Hellmuth's involvement with the site actually predates that of Hamilton, and ignores Hellmuth's own early role with the company.
Hamilton's motives for recording the meeting remain obscured, though Makar has previously released brief snippets from the tape, along with other incriminating files and photos.