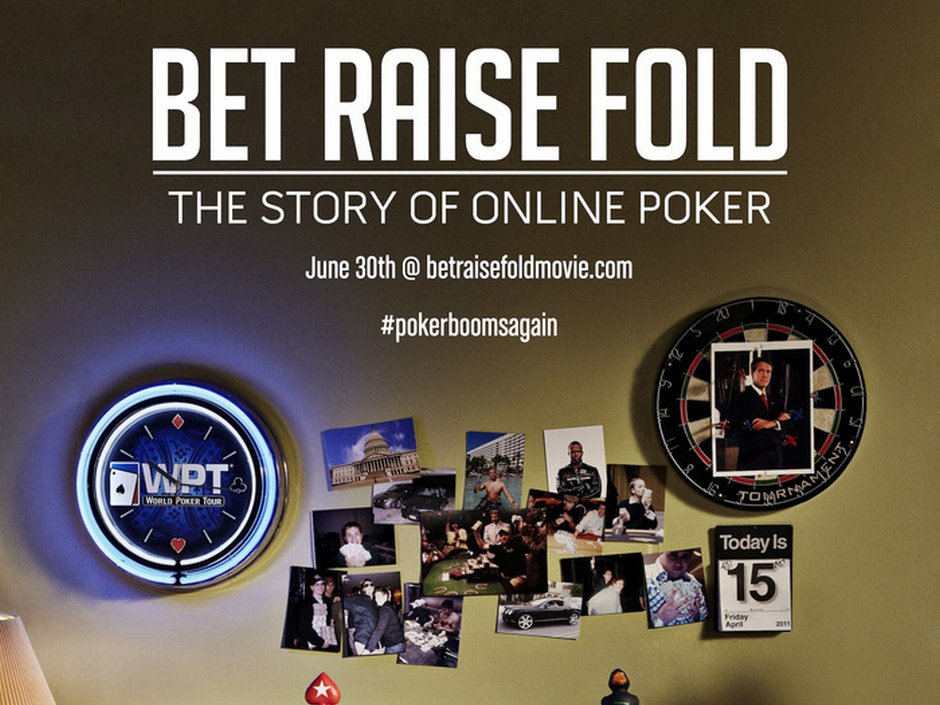 BET RAISE FOLD, a documentary into the online poker industry from boom to Black Friday and beyond, successfully reached a fundraising goal of $20,000 in just over 24 hours over the weekend.
The BRF team launched a funding drive on popular crowd-funding site Kickstarter on Friday looking to raise money for the final phase of production and distribution.
"Your contributions will help us accomplish our ultimate goal of getting the true story of online poker in front of as many people as possible," writes Jay Rosenkrantz, one of the filmmakers, on the project's Kickstarter page. Rosenkrantz, known online as KRANTZ, is a recognized high stakes poker player, coach for DeucesCracked and is co-creator of The Micro's web series.
"We will use the funds towards finishing costs and to tap into new methods of distributing independent film, expanding our reach further and further beyond the boundaries of only the poker community," he adds.
By the end of Saturday, June 1, the initial funding goal was reached. At the time of writing, 317 backers had committed $22,665, and 26 days remain in the funding drive.
In an email sent to backers at the weekend, the project team thanked backers and stated they were hard at work thinking up "stretch goals," Kickerstarter parlance for additional targets above the original fundraising goal.
"We are blown away by all the incredible support. As of 9:30PM CST, we have hit the initial $20k goal! We couldn't be happier and more amazed that you guys made this possible so quickly – in only a little over one day!," the email states. "Our ultimate goal is to get this movie in front of as many people as possible. The more funds we can raise, the more we can distribute, and the further we can go! "
The $20k has been earmarked for, among other things, paying final licensing fees for video and music used in the film, paying contractors, and renting a booth at the WSOP in Las Vegas, where a mounted TV will play clips of the film and the producers will be on hand to chat to passersby.
The film premieres on June 12 in Las Vegas. Members of the media and poker community have been invited to the private screening.
A worldwide digital release will be distributed on June 30 through online content distribution channel VHX.tv. All Kickstarter backers of $15 or more will receive a digital copy when its released. Beyond that, the production team are hoping to tour the film around the United States as much as possible.