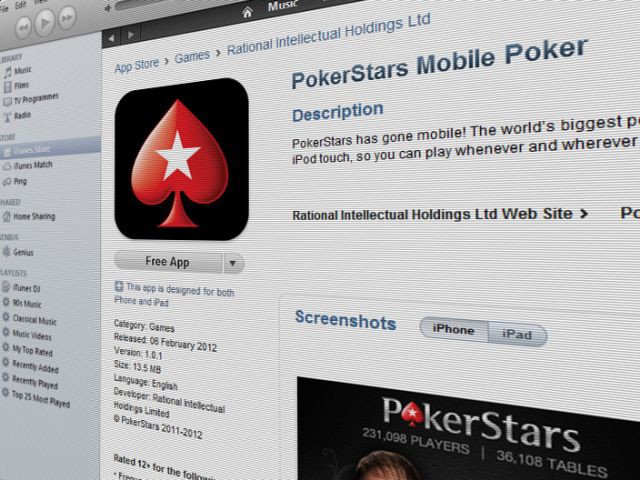 Key Takeaways
Players who have already installed the iOS on devices can now continue playing on mobile.
Apps remain unavailable from the Apple App store
Australian players who had previously installed the PokerStars Mobile app on an iOS device can now return to mobile, a PokerStars representative confirmed Thursday.
Oz players looking to install the app, however, are still out of luck.
As pokerfuse first reported last week, mobile poker apps were pulled from the Australian Apple App store at the behest of local authorities.
Online poker is not permitted under The Interactive Gambling Act 2001, though authorities are limited in their ability to enforce the law beyond restrictions on advertising.
The issue was escalated following the authorities' request to Apple to pull real-money poker apps last week. Both PokerStars and 888poker were affected, and their apps remain unavailable in the iOS store.
Only apps authorized by Apple can be installed on devices, so players in Australia with iOS devices—including iPad, iPhone and iPod Touch—still have no way to install the apps.
Existing installations of the PokerStars' iOS app had also stopped working: Upon opening the app, users received a message stating that an update was required—but that update was unavailable. This issue has now been resolved.
This fix will only be temporary—without the ability to update the apps, at some stage they will fall out of sync with the updates applied to the server software. Until that time, however, players can continue to enjoy PokerStars Mobile.
Android users are unaffected. Though real-money poker apps are not permitted in the officially sanctioned Google Play store, users are free to install apps via direct download.