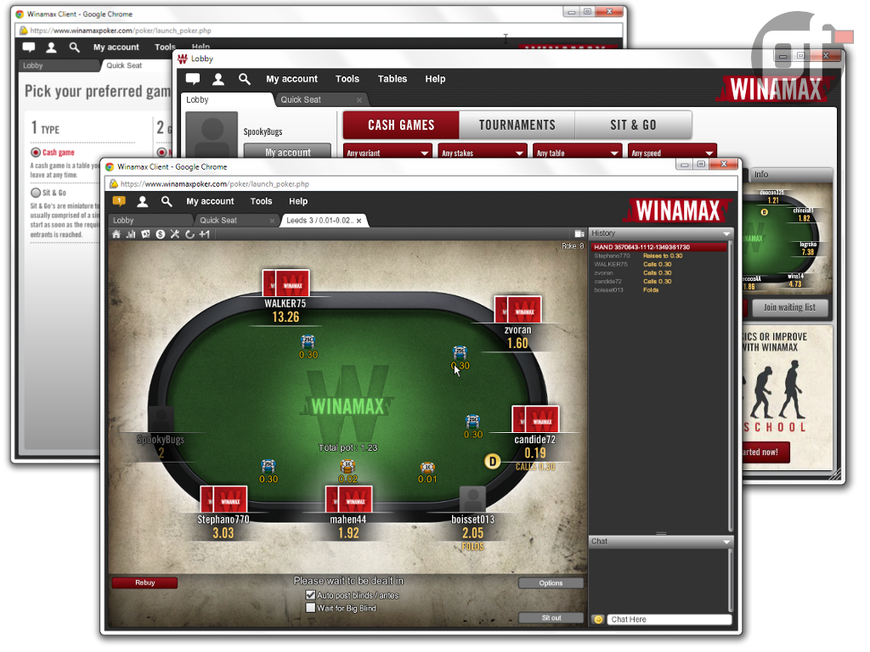 Leading French poker site Winamax has entered the US market, offering a free-play site in anticipation of legislated real-money games at winamaxpoker.com.
"Because real money poker is currently not authorized in the United States, we have put together a play money offer designed to encourage real poker play and offer an experience as close to the real thing as possible," Winamax stated under a section on the website titled "Our position on real money poker."
"Unlike some, we have chosen to offer real-money games only in regulated markets, where so doing is both safe and legal," it adds.
According to the terms and conditions on Winamax, players will earn prizes or "Wams," which can be used as buy-ins for tournaments and cash games.
"Monetary prizes will be paid out, at your option, via check, wire transfer or deposit into your PayPal account," according to the site.
Winamax.com boasts "100% free online poker" that is "100% USA legal." Along with a Facebook app, the site offers an Adobe Air application for Windows, Mac, Linux and Browser Play, an app for the iPhone and iPad in the App Store, and a Android in the Google Play store. The same platform is used on the Winamax.fr website, the most popular in France.
"You can start a game on your iPhone while on the move and then easily transfer to another device or to your PC without losing any data or wasting time logging-out and logging-in again," the site states. "To put it simply, start a poker tournament on your Android smart phone, grind through the bubble on your PC, and play the final table from your bed on your iPad."
Earlier this year, after announcing plans to enter the US market, Winamax CEO Canel Frichet told eGaming Review that "we feel that we would know how to navigate any American model, either interstate or federal."