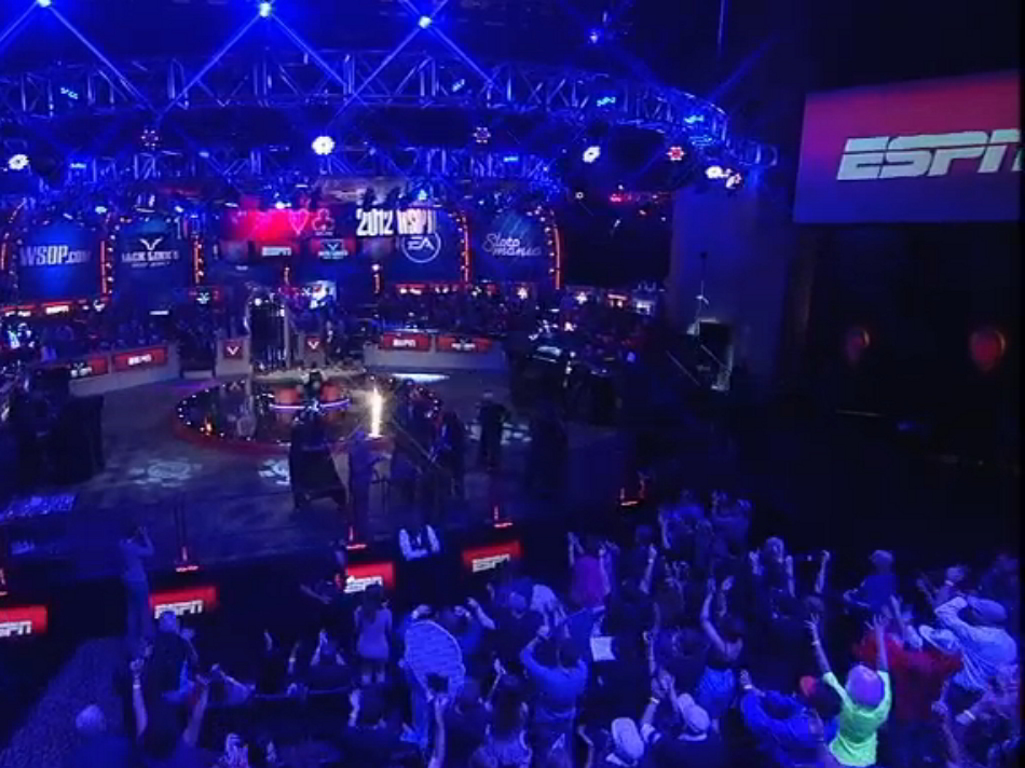 After a multi-week hiatus, the 2013 World Series of Poker returns to the ESPN airwaves for two full hours of all-new action from the Main Event. Starting at 9pm EST, coverage resumes with Hour 1 (of 4) of Day 5 where viewers are virtually guaranteed to see some huge hands, coverage of the remaining top pros and all the "ex-wife" jokes you can stand.
Starting today, there are no more breaks in the programming and viewers can count on WSOP action every Tuesday night straight through to the final table. Note that the actual November Nine broadcast takes place on Monday November 4, with a champion being crowned the following day on Tuesday November 5.
Once again, a complete schedule of times for the rest of the 2013 series can be found on the ESPN website.
Check out this preview from tonight's episode which shows that sometimes, love for the game just isn't enough.