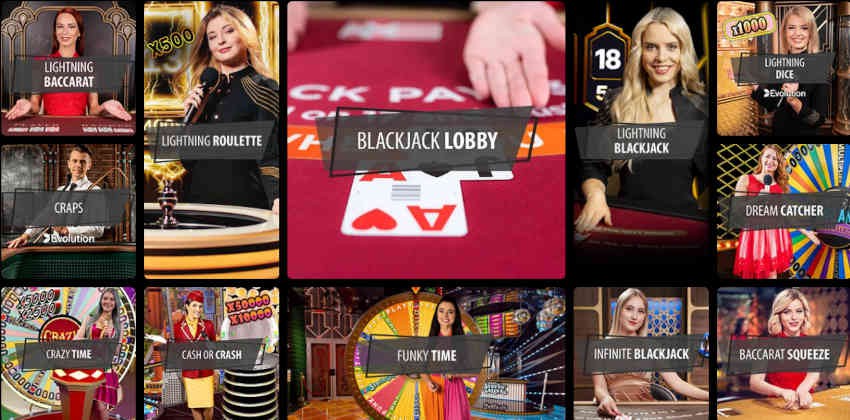 Key Takeaways
Live dealer games at online casinos in Ontario offer an experience similar to brick-and-mortar venues.
These online platforms feature both classic games like roulette and blackjack, as well as novelty games not found in land-based venues.
Live dealer games are overseen by iGaming Ontario, ensuring they are fair, random, and untampered.
The future of live dealer games in Ontario is promising, with technological innovations blurring the line between real and virtual gambling.
Live dealer games on Ontario online casino apps are all the rage. People enjoy these games for a number of reasons — the biggest one being that they offer an experience similar to that at an actual brick-and-mortar venue.
But there is a lot more to it. While online casinos in Ontario offer many classics like roulette and blackjack, their live dealer sections also contain some unique novelty games. These are the games you will not find in any land-based venues, and they often offer huge jackpots.
As popular as they may be, live games at online casinos are still a mystery for some players. How do they work, and who makes sure they are safe? If you want answers to these questions, keep reading; we cover all you need to know about Ontario live dealer games.
Mechanics Behind Live Dealer Games
Just a few years ago, the idea of live casino games in an online setting was a pipedream. However, new technologies have opened up new possibilities. Faster internet speeds have made it possible to live stream casino action and allow players to take part while sitting comfortably in their homes.
To achieve this, companies like Evolution Gaming, the world's largest provider of live dealer games, have set up specialized studios. Inside these studios, you will find gaming tables, cards, roulette wheels, and professional dealers handling all the action.
These games are connected to the virtual graphical interface that allows players to place their bets to make everything work. This integration has been done masterfully, so players' wagers are accepted in real-time.
Everything that happens at the tables is streamed live: you can see and hear the croupier announcing the next round, inviting you to place wagers, warning about the betting being closed, and announcing results once the round is over.
There are no delays. You can watch the roulette ball spin in real time and see what number it lands in. You can even interact with croupiers, ask them questions, and they will respond, proving that the action truly unfolds as you see it.
Top Pick for Live Dealer Casino Games in Ontario
Today, the province's biggest selection of live dealer games is on the PokerStars Casino Ontario app.
It offers some 60 different games in the studio, from standards like blackjack to exclusive titles like Deal or No Deal and Gonzo's Treasure Hunt.
Tge top pick in our top five live dealer games Cash or Crash, hosted in a stunning augmented reality studio. Despite top prizes of 50,000x, the game has a return to player (RTP) of 99.59% — way higher than any slot machine or other live casino game.
Who Guarantees Ontario Live Casino Games Are Fair?
Even with all this, some players remain suspicious. Who is to say there is no tampering behind the scenes? Could results be somehow fixed or changed at the last minute without players noticing?
Everything is possible, at least in theory. However, just like more traditional electronic games, live dealer games in Ontario are licensed and overseen by iGaming Ontario. Before a studio like Evolution Gaming is allowed to operate in the province, they must prove their games are fair, random, and not tampered with.
The value of such a license is very high, as it allows the studio to partner with numerous online casinos in the province and run the games around the clock.
Any attempts to influence game outcomes would lead to big fines and, most likely, the loss of a gaming license, which would have massive monetary implications. The impact of a license being revoked is so big that no gaming studio or operator would risk it to fix a roulette spin or a blackjack hand.
Future of Live Dealer Games in Ontario
The online gambling industry is changing at a rapid pace. Casinos and game developers are always on the lookout for new technologies and ways to implement these to create the next thing.
In Ontario, much like in other parts of the world, live dealer games have become extremely popular with players, and this trend will continue. As mentioned, this is not just because of the experience but also because some of these games are really innovative and engaging.
With new technological breakthroughs, we will probably see even more innovation, and the line between the real and virtual worlds is blurred. Traditional forms of online gambling are not going anywhere just yet, but live dealer tables are the future of online casinos in Ontario