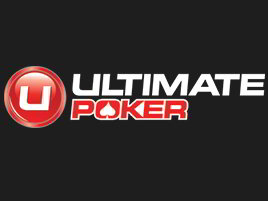 Ultimate Poker Nevada announced Monday that it has formed a promotional alliance with the El Cortez Hotel & Casino in Las Vegas in an effort to promote its services to players in the regulated state online poker market.
The deal is similar in nature to Ultimate Poker's agreement with Peppermill Resorts and Station Casinos in that it allows players to deposit and withdraw funds directly to and from the Ultimate Poker site via designated on-premise cage areas.
In a press release circulated early this week, El Cortez Executive VP Alexandra Epstein stated that "by combining the online accessibility of Ultimate Poker with the classic Vegas feel of the El Cortez we're giving new and existing players a different way to experience the game of poker."
The online experience provided by Ultimate Poker Nevada will now be promoted actively by El Cortez, which is located in the Fremont East Entertainment District of Las Vegas.
Ultimate Poker players in Nevada can now engage in online poker transactions at more than 20 brick and mortar properties located throughout the state.
The move could help extend a boost in online poker revenues for Nevada following the 2014 World Series of Poker.