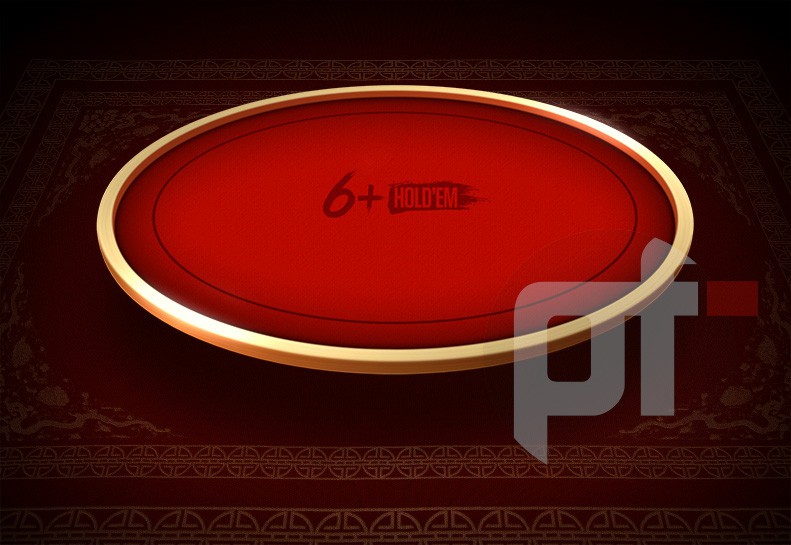 It seems that global online poker site PokerStars is readying to launch yet another online poker variant: Six Plus Hold'em, also known as Short Deck Hold'em, according to new image assets deployed to several PokerStars clients on Thursday, spotted by pokerfuse.
It has been only a few weeks since PokerStars launched Unfold, its third novelty cash game after Split Hold'em and Showtime Hold'em. And now it seems the online poker room is readying itself for yet another new Hold'em variant. It looks like PokerStars will be stylizing it 6+ Hold'em.
Six Plus, which also goes by the name Short Deck Poker or Short Deck Hold'em, is a new variant that has been gaining a lot of traction over the last couple of years. The game originated on the cash tables in Macau in 2015. Two of the world's most famous professional poker players Phil Ivey and Tom Dwan have promoted this exciting game, and it is now seen in live poker tournaments.
Online poker network iPoker, Russia's Pokerdom, and some Indian online poker rooms already offer the game. But its debut on PokerStars will give the game by far its biggest boost yet.
Why Play on PokerStars?

Sign Up Today »
Largest player base in the world.
Home of Spin & Go, Power Up and lots of other unique game variants.
Biggest weekly tournament schedule around.
What is Six Plus Hold'em?
Six Plus Hold'em is played similarly to traditional Texas Hold'em, except with the deuce to five cards removed, hence the name Six Plus Hold'em. This means that the game is played with a deck of 36 cards as opposed to the 52 cards in Texas Hold'em.
The other notable difference between Six Plus Hold'em and Texas Hold'em are the hand rankings. Because there will be fewer cards in the deck, the probability of catching a straight increases but flushes become harder as there are now only nine cards with the same suit. As a result, hand rankings in this variant are slightly different. Three of a kind beats a straight and a full house is beaten by a flush.
Aces remain available to be used as both low and high, with A6789 making the lowest straight and TJQKA making the nut straight.
The shortened deck also increases the chance of certain hands. As there are only 36 cards in the deck, the probability of being dealt strong cards are higher. Compared to Texas Hold'em, the odds of being dealt pocket aces are double and the chances of completing a straight increases from 31% to 48%. This will lead to more action and bigger pots and will also level the playing field between professional and casual poker players, as everyone is still new to the playing style
The concept of this stripped-decked Hold'em variant first surfaced in a video featuring Tom Dwan and Phil Ivey, who chose to appear in an Asia Gaming Fans YouTube video in June 2015 to promote the format. Interestingly, the latest update to the PokerStars client has also added new graphic files containing the logo of Asian Gaming hinting that some sort of partnership between PokerStars and Asian Gaming may be in the works to help launch this game.
Where is Six Plus Hold'em found?
Six Plus Hold'em is fairly popular in the card rooms of Macau and UK-based casinos. The game is spread at Aspers Casino and Gala Casino –both based in the UK. Russian-focused online poker network PokerDom was one of the first operators to spread Six Plus Hold'em in 2015. A few months later, the game was seen across several skins of the iPoker network. Indian online poker operator The Spartan Poker also spread this variant.
The game is also set to make its debut at next month's Poker Masters where the $10,000 Short Deck Event will replace the $25,000 No Limit Hold'em scheduled on September 10. The event will be live streamed on PokerGO on September 11.
Unfold and Fusion Variants Get New Updates
Meanwhile, PokerStars has also updated the image assets of Unfold and Fusion. Fusion, another novelty variant which Poker Industry Pro discovered in May, has yet to be launched, but modifications to the table image suggest that the game is still in works and could very well be launched soon.