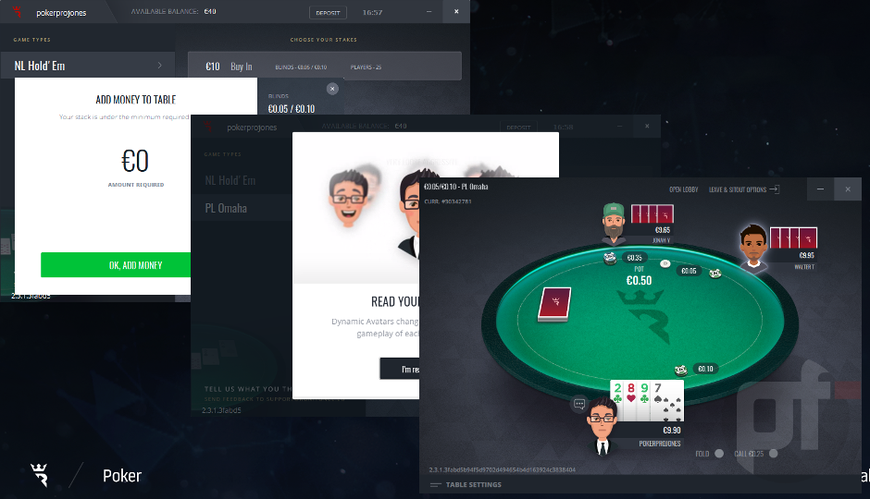 After almost two years of wait, poker fans around the world were able to try out Run It Once Poker for real-money gameplay for the first time since Galfond announced his project to launch a real-money online poker site back in August 2016.
On September 13, the new independent online poker room opened for an invite-only, real money beta test for three hours from 11:00 to 14:00 EST.
The biggest beta test to date was open to all the international players with the exception of the countries with local licensing and restricted jurisdictions (including the United States, European segregated markets, Belgium, Bulgaria, Denmark, Estonia, Greece, and other countries). It did accept players from the United Kingdom as it holds a license from the UKGC.
Just a day before the beta test, all the selected invitees received instructions for the sign-up and were given a link to download the new RIO poker client. The room also credited invitees €30 who made a deposit of minimum €10 as a thank you for participating. Deposit options included Visa and MasterCard, Skrill, Neteller, ecoPayz, and bank transfer.
Players were also encouraged to join a private Discord server where invitees can send in their feedback and suggestions and get in touch directly with the representatives of Run It Once.
The pokerfuse team was among the randomly selected for beta testing and did an extensive demo of the new online poker room.
AutoSeat and Fixed Buy-in
The games went live just before the official start time and hundreds of selected players joined the action. The test was limited to only €0.05/€0.10 six-max No Limit Hold'em and Pot Limit Omaha cash tables as the initial launch will not support other formats i.e., tournaments and Sit & Go's.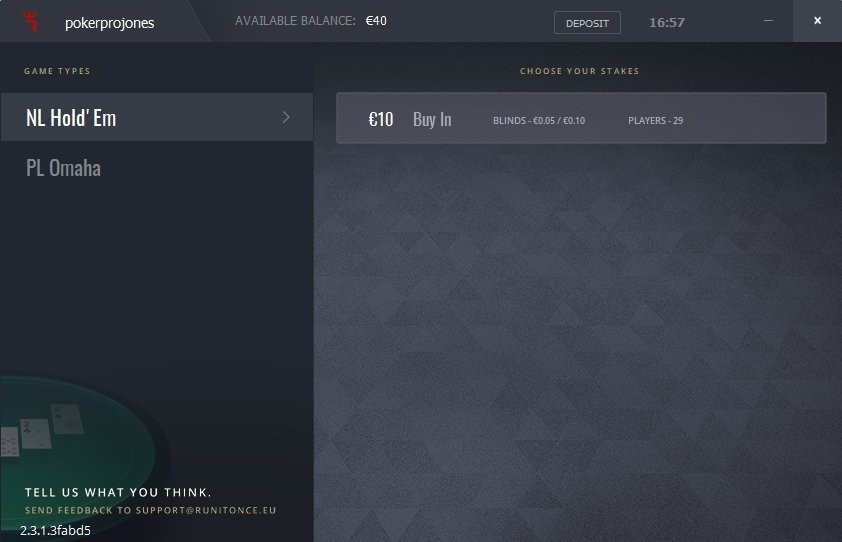 The lobby presented a very simplistic look with players only seeing the option of picking a game type (NL Hold'Em and PL Omaha) and available stake – a feature that is becoming a common trend in the online poker industry. Along with the blind lobby functionality, buy-ins were also fixed at 100 big blinds at all tables. The maximum tables allowed to be played simultaneously was limited to six.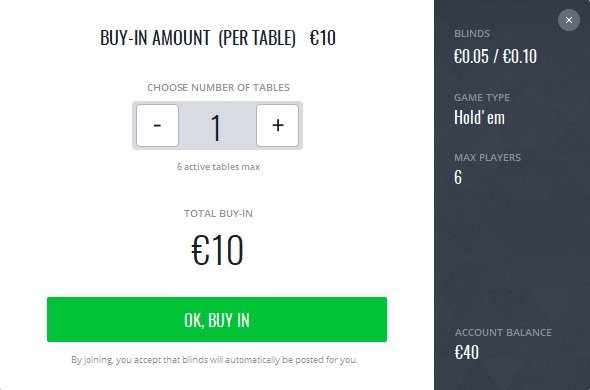 Dynamic Avatars and Randomized Table Aliases
The first thing we noticed at the tables was, of course, the most interesting addition — dynamic avatars and randomized table aliases. After playing certain hands, different avatars showed different expressions based on how players played their hand.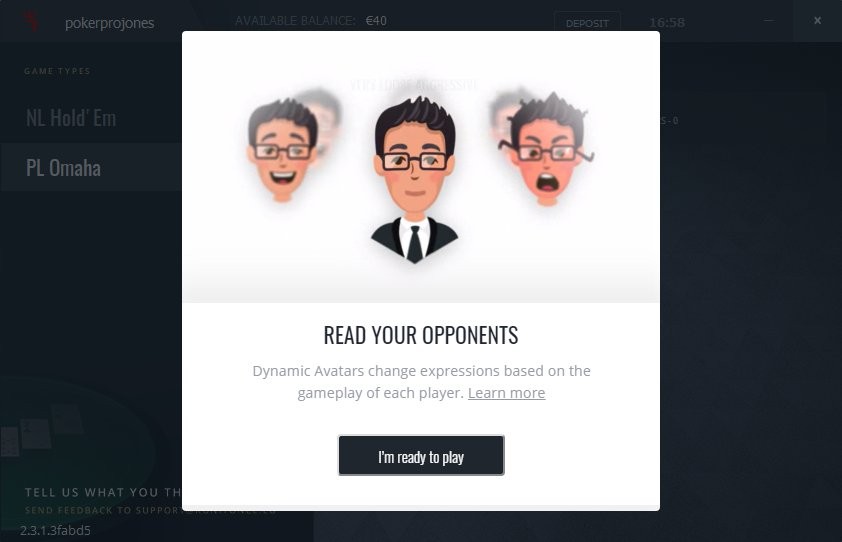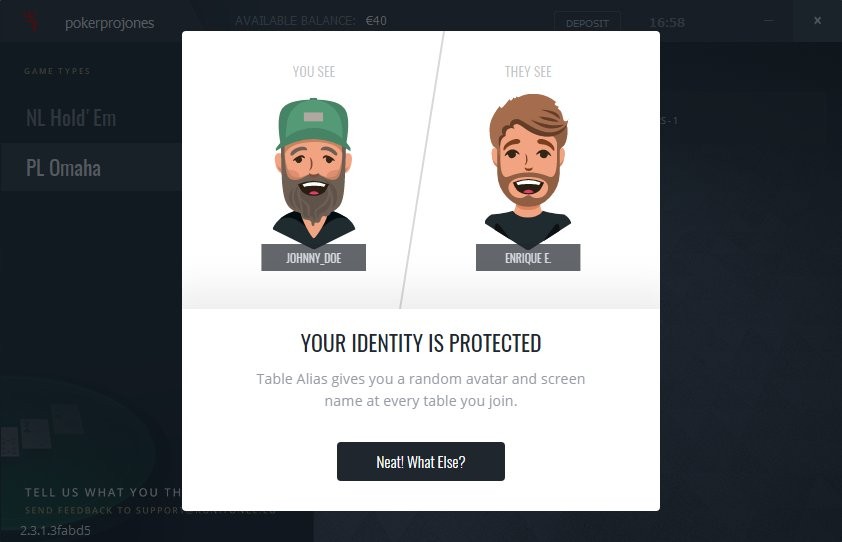 For example, a player who played "loose aggressive" showed angry face, a player who wasn't playing too many hands displayed "sleepy" expression, a player who just joined a table showed no expression. From Grinning to Angry, from Enraged to ROTFL, Game Face to Puzzled, there were several facial expressions and they changed regularly based on the player's recently observed play style.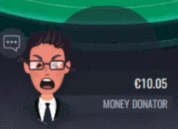 This unique innovative industry-first feature has been implemented as part of the company's plan to disincentivize the use of HUDs and "bumhunting".
Player Marking Colors, Notes, Chat, and Other Features
Another interesting aspect was that the ability to mark the avatar's shirt with different colors. In the test client, five different colors and default color options were available. Players can also write notes on each player. However, player notes, player marking colors, and expressions will only be saved for four hours, Phil explained on Discord.
"Re: player notes, colors and expressions – we have a 4 hour persistence rule. If someone leaves and comes back to your table within 4 hours, you'll each have the same notes, hand samples, and color marking that you had before they left. After 4 hours, neither will."
As mentioned in Galfond's latest video blog, there was no chat box present, instead players communicated to other players through a limited set of emoji's and acronyms such as "NH", "TY", "YOLO".
The test client also featured a hand history viewer, which looked very similar to the format used on PokerStars. Players could also change the table appearance, including the color deck of cards and table background color. Features such as Hotkeys, Bet Size Shortcuts, Enable/Disable Muck Cards were also present.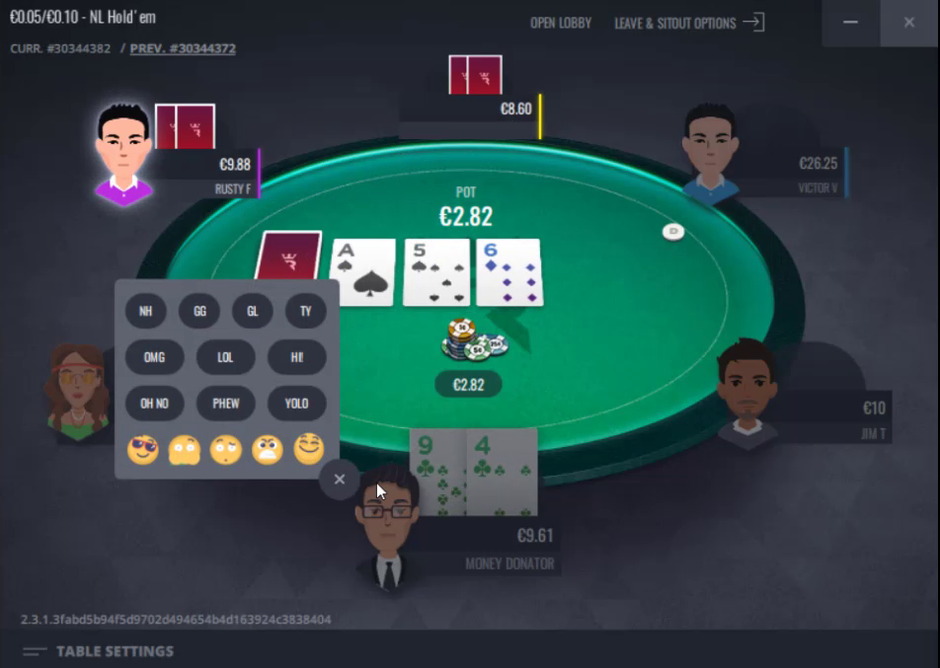 An option to sit-out from the table(s) has been deliberately removed. The only way players can sit out is by timing out. Players who sit out will have one minute to leave the table if they are multi-tabling or twelve minutes if they playing on a single table. Timebank automatically engages after a player has entered a pot but does not auto-engage preflop.
However, not all features were present in the test client. Ability to resize the lobby and tables was missing, also a hand replayer was disabled for the beta test but it is expected that it will become available in the future.
There were also many bugs present which is understandable for a beta test. Some players reported of software freezes, crashes, deposit issues and inconsistent pauses between hands.
These issues notwithstanding, the software and gameplay were very smooth. Animations, visuals, avatars and sound effects worked flawlessly. Moving forward, it is expected that there will be more beta testing in the future and opening up the trial to more players and adding in more features.
However, the date for official "Phase 1" launch has not been revealed yet but it is expected that the site will be open to all by the end of the year.