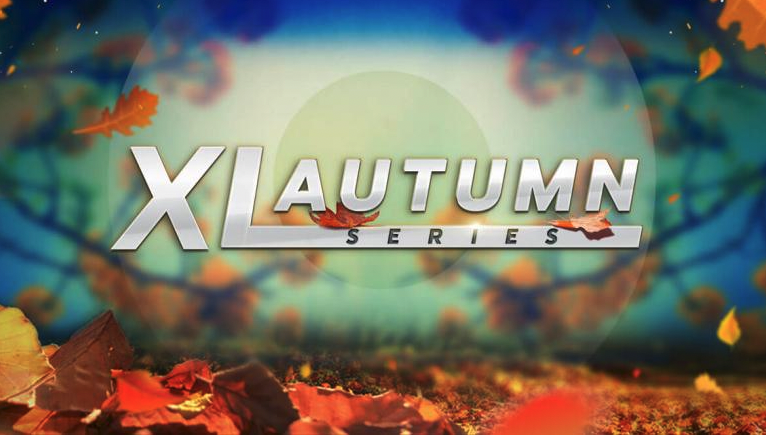 888poker's XL Autumn Series has drawn to a close, with the $1050 Main Event attracting a thoroughly respectable 948 runners.
An additional 81 rebuys took the prize pool just over the million-dollar guarantee to $1,029,000—no small achievement for such an ambitious tournament.
Indeed, the guarantee was twice the size of the usual Main Events of an XL series, a laudable aspiration. Then to meet that target is something 888 can be genuinely proud of.
After multiple Day 1 flights, Day 2 of the tournament lasted a little over five hours and saw player "23NoraB" take first place, and a tidy $185,200 in prize money.
This ambition was reflected throughout the series: $2 million in guarantees across 44 events made this installment the largest XL series for three years, and twice the size of its most recent predecessor back in June.
The operator heralded the overall success of the series, which paid out $2.3 million in total prize money.
Not all events were so well supported as the Main. The series got off to a shaky start: for example, the $100,000 opening event fell short. The $55 tournament attracted 1468 runners; while an unknown number of reentries will have bolstered total entry fees collected, it failed to hit its six-figure target.
A few alarm bells must have been sounding after the inauspicious start—that huge guarantee for the Main Event must have weighed heavy—nevertheless, the tournaments immediately following the opener proved to be very popular, with the next five events clearing their guarantees with relative ease.
888 Keeps on Keeping on
As the series rolled on, a few more overlay spots appeared, but most continued to make their guarantees with impressive ease. There were some off days: three on Tuesday, October 19, all missed, so the operator may have misjudged mid-week interest.
There were a couple of higher profile misses: The big mid-series $200K Tune Up failed to surpass its ambitious $200k guarantee, for example. Smaller buy-in events mostly did very well, like the $16.50 Mini Tune Up going 22% over its $20k guarantee. Many seemed to sail through their promised prize pools easily.
PKOs were also very successful, like Event #35 ($55, $15k guarantee) going 66% over guarantee. On the final weekend, the $30K $109 Knockout went more than 50% over. The $33 Mini Main also just squeezed past its ambitious $50k guarantee.
Another $1 Million Being Given Away
Presumably 888 will regard the series as a success: One might have assumed a double-sized series would have far more misses than this schedule. And 888 is clearly committed to pushing itself with software innovation, promotions and series.
In the last year or so, it has overhauled its poker client, with particular attention to its mobile experience as its Poker 8 software has become a benchmark for how a modern online poker should look and feel.
On top of this, it has launched a new Twitch channel and signed Sam Abernathy as its first new brand ambassador in two years.
888's latest promotion, Sir Prize, has been running since October 7 and will carry on through until the beginning of January 2022. This campaign will see over $1,000,000 given away during that time.
The promo consists of three main features:
Sir Prize Giveaway Freerolls: These freerolls take place daily, with prize pools of $400, $600, and $800 depending on which challenges have been completed.
Sir Prize Mystery Freerolls: A slate of depositors freerolls which take place on Sundays. They carry mystery prize pools — from $5000, all the way up to $100,000.
The Grand Entrance: Another daily feature, which will see prize drops of $1000 for every player at a randomly chosen table.
In addition to this, first time depositors can obtain extra value by entering the SIRPRIZE200 promo code with their initial adding of funds. The Sir Prize promotion is currently ongoing and continues until January 2, 2022.