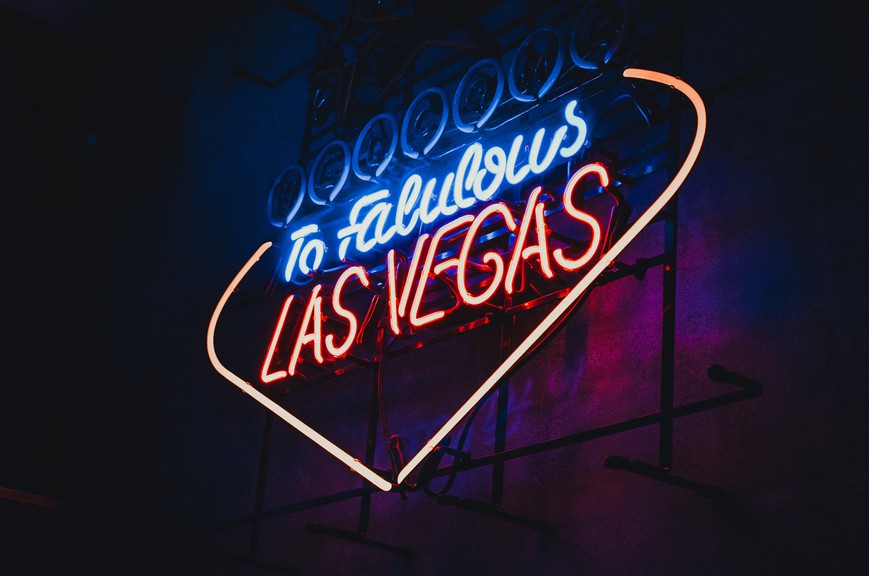 The brand itself is not the bad actor. The company has now been sold two times — to Amaya and now Flutter — so, apart from using the brand, it is not the same company that may have been a bad actor. It's been over 11 years since PokerStars, in the wake of what came to be known as Black Friday, was forced to take down its online poker operations in Nevada.
By the end of the following year, PokerStars had acquired Full Tilt Poker, settled a lawsuit with the federal government, and got out of dodge. And by that time, Nevada lawmakers had rafted legislation that labeled PokerStars a "bad actor" and were content to keep the operator out of the state.
The decisions by the state's two regulators — the Nevada Gaming Commission (NGC) and the Nevada Gaming Control Board (NGCB) — to allow FanDuel to rebrand the retail sportsbook at the Fremont Hotel Casino in Las Vegas, all the more surprising. Both FanDuel and PokerStars are part of Flutter Entertainment's portfolio.
That raises the question: Could PokerStars regain market access in Nevada?
Gaming experts say — yes.

Our #1 Rated US Online Poker Room
100% deposit bonus up to $600!
Play one hand & get $100 in free play funds
Top-quality mobile app
Best online

MTT

schedule
#1 Rated online poker room in the US by pokerfuse.com
Attorney: NV's "Bad Actor" Law Unconstitutional
Under the agreement approved by the NGC, the retail book at the Fremont will be rebranded as a FanDuel Sportsbook and open in early 2023. The casino is owned by Boyd Gaming, a strategic partner for online casino gaming and sports betting with FanDuel, since August 2018.
FanDuel isn't a stranger to the Silver State — it offered fantasy sports betting there until 2015 when regulators determined that operators offering fantasy sports betting needed to be licensed.
Saiber LLC's Jeremy Kleiman said that if FanDuel were allowed into Nevada, he suspects PokerStars could re-enter the market, too.
"The brand itself is not the bad actor," Kleiman told pokerfuse. "The original PokerStars business and its key persons would likely be considered the bad actors.
"The company has now been sold two times — to Amaya and now Flutter — so apart from using the brand, it is not the same company that may have been a bad actor. Moreover, so much time has passed since PokerStars' original transgressions that their original player database from the US is so stale it is virtually useless."
Jeff Ifrah of Ifrah Law PLLC dismissed that law that Nevada enacted in 2013 to keep PokerStars out "totally illegal and unconstitutional, and when it's challenged, it will fail.
"It's preposterous, it's not the way the law works, and on top of that, it violates the Constitution because it's an illegal bill of attainder," Ifrah said in an interview last May. "You can't legislate to exclude a particular player from a particular industry — you can't do that under the Constitution. And that's exactly what Nevada did because they were trying to exclude PokerStars, and that's why it's illegal."
It's unclear if Nevada's gaming law would allow PokerStars the option to apply to re-enter the market. Ifrah and other gaming law attorneys have signaled that PokerStars would likely need to turn to the courts if Nevada holds firm in keeping the operator out.

Our #1 Rated Online Casino in the US
100% deposit bonus up to $600!
Get $100 in free funds after wagering $1
Great variety of gaming options
Quality player rewards program
#1 Rated online casino in the US by pokerfuse.com
A Small Market, But Also an Important One
With a population of 3.1 million, Nevada is a small market for online poker. That said, the state is a signatory of the Multi-State Internet Gaming Agreement (MSIGA) — a multi-state compact that allows operators to share their respective player pools across state lines and boost liquidity. Delaware, Michigan, and New Jersey are the other three MSIGA states.
If PokerStars were to regain entry into Nevada, players in the state could compete against those in Michigan and New Jersey. There is even discussion about Pennsylvania possibly joining the compact. This move would benefit PokerStars since it currently offers online poker in the Keystone State.
Currently, the only online poker operator in Nevada is WSOP NV. But that could also change soon, as BetMGM is rumored to be considering launching BetMGM Poker NV in the near future.
BetMGM would be in a excellent position to challenge WSOP for supremacy in US online poker — the operator has online poker rooms in Michigan, New Jersey, and Pennsylvania.