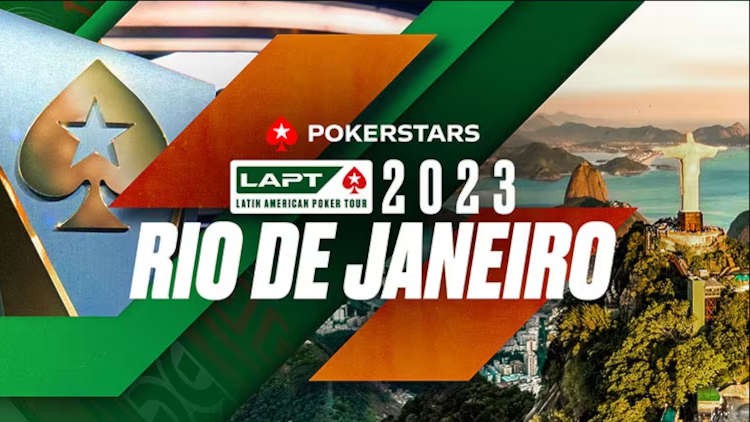 The most prestigious live poker tour ever played in Latin America is back after a seven-year hiatus, as PokerStars just announced the dates for the return of the famous Latin American Poker Tour (LAPT) to its hometown of Rio de Janeiro.
The Tour was first launched in 2008, and the beautiful Carnival city hosted the inaugural event, making it the only suitable location for its return this March.
On top of LAPT Rio de Janeiro, PokerStars has also announced dates for stops in Montevideo and Sao Paulo. Additional tournament dates for 2023 will be revealed later in the year.
However, the event in focus now is LAPT Rio de Janeiro, which will play out between March 2 and 6, with a $1500 Main Event and a handful of high-rollers and lower buy-in tournaments to give players even more of a reason to re-join the Tour.
With the return of LAPT now imminent, let us look at some of the key events to watch for and other vital details.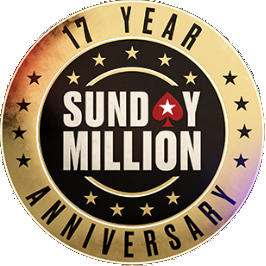 Sunday Million Anniversary March 26 2023
Qualifiers Running From $2.20
$7.5 Million Guaranteed
$1 Million to First Place
$215 Buy-In
To take part in the action,
head to the PokerStars Lobby
LAPT

Rio de Janeiro Key Events & Highlights
LAPT Rio de Janeiro 2023 will kick off on March 2 at the beautiful Windsor Marapendi Hotel, which will play host to poker players for five days of non-stop action.
While poker will be the main attraction to all the players, plenty of other entertainment will also be on offer, including the beautiful beaches of Barra de Tijuca and visits to key sites of Rio, such as Cristo Redentor and the Copacabana beach.
Poker action will kick off on Thursday with Day 1A of the $1500 (R$ 7500) Main Event and the $3000 (R$ 15,000) Single-Day Event, the first of several such events scattered across the weekend.
The Main Event will be played through all the days leading up to March 6, while another Single-Day $4000 (R$ 20,000) event and a couple of High Roller tournaments will be played out on March 4, 5, and 6.
The most affordable event of this Tour stop will be the $800 (R$ 4000) Mystery Bounty tournament that kicks off on March 5 and plays across two days, as many players are expected to join the action in this one.
Players interested in playing the LAPT Rio de Janeiro can pay for their buy-ins using various payment methods, including cash at the tournament cage, wire transfers, credit cards, PIX, Bitso Transfer, GamersWallet, and even cryptocurrency transfers.
PokerStars has ensured everyone can play in the LAPT event quickly and conveniently. Satellite events are still running on the platform for last-minute opportunities to win a seat at the LAPT Main Event.
Key Events:
LAPT

Main Event: R$7500 — March 2-6

LAPT

Single Day $3k: R$15,000 — March 2

LAPT

Single Day $4k: R$20,000 — March 4

LAPT

NLH

High Roller: R$25,000 — March 5-6

LAPT

Mystery Bounty: R$4000 — March 5-6

LAPT

High Roller Progressive Bounty: R$15,000 — March 6

Special Signup Offer
Not regulated or for use in Ontario
100% deposit bonus up to $600!
Deposit $20 and get $30 worth of free play
One of the best mobile apps
Biggest

MTT

guarantees
Big Year for the
LAPT

in 2023

The return of the LAPT has been long awaited by players across Latin America, who now make up a big chunk of the overall player population at PokerStars.

The Rio de Janeiro LAPT stop is only the first of many expected to be hosted in 2023, with Uruguay's capital of Montevideo and the Brazilian city of Sao Paulo set to play host to future events.

Two separate LAPT/BSOP events have been planned for Sao Paulo in July and November, meaning Brazilian players will have their hands full with live poker events this year.

With the Tour previously stopping in countries like Argentina, Chile, Colombia, Peru, Costa Rica, Bahamas, and Panama, it is only a matter of time before PokerStars and players announce more stops, so start packing your suitcases for trips to these beautiful tropical destinations.

LAPT Rio de Janeiro is just a few days away, so it is high time to put your game face on and prepare for the biggest live poker festival in Latin America in the first quarter of 2023.

For more information about PokerStars real money live tournaments, head to our complete guide or the operator's page to sign up and start building your bankroll.