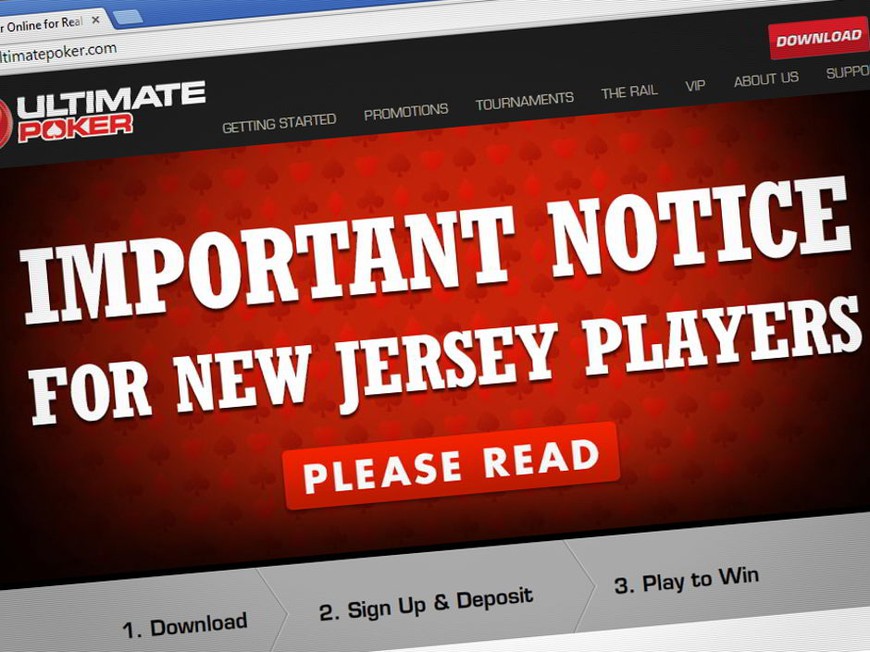 Less than one year after it participated in the launch of online poker in New Jersey, Ultimate Poker ceased operations at 11:59 EDT Sunday night.
Ultimate Gaming announced on Friday that it had terminated its agreement with Trump Taj Mahal Associates LLC as a result of "multiple breaches" by its land-based casino partner, and that both of its online properties Ultimate Casino and Ultimate Poker would be closing as a result.
"We are working closely with the Division of Gaming Enforcement to ensure a smooth transition for our online gaming customers as we wind down our New Jersey operations," said Tom Breitling, Chairman of Ultimate Gaming.
Players' funds are still available for withdraw. "Please go to your account and withdraw any balances you may have by following the normal withdrawal procedures," a statement on the Ultimate Poker website reads.
Balances that have not been withdrawn by September 28, 2014 will be sent to the account owner at the address on file, according to a statement from Ultimate Gaming given to OnlinePokerReport.com. Unexpired "U-dollars" and tournament tickets will be refunded.
Ultimate Gaming will continue to operate Ultimate Poker in Nevada where it operates the second largest of three online poker sites currently in the market. It was the first regulated online poker site in the country.
Ultimate Poker's New Jersey online poker room struggled. By the end of August, Ultimate Poker held just slightly more than 1% of the total online poker revenues generated in the state. After reaching its highest point in March of this year, Ultimate Poker failed to come out of it seasonal slump and posted five consecutive months of declining revenue, while its competitors partypoker/Borgata and 888/WSOP.com rebounded in July.
Revenues from Ultimate Casino averaged more than $500,000 per month, and even with the subpar results of Ultimate Poker, the company seemed to be in New Jersey for the long haul. However, when Trump Taj Mahal filed for bankruptcy earlier this month, Ultimate Gaming's future in New Jersey was put in jeopardy. Bankruptcy documents filed by the Taj Mahal show a debt to Fertitta Acquisitions Co.— the company believed to be associated with Ultimate Gaming—for nearly $1.5 million, according to a report by the Las Vegas Review Journal.
Following the closure of the Trump Plaza earlier this month, its Internet gaming partner Betfair found itself without a land-based casino partner as required by New Jersey law. However, the DGE has allowed Betfair to continue operations temporarily until it can find a new partner, or until it too decides to pull out of the New Jersey market.