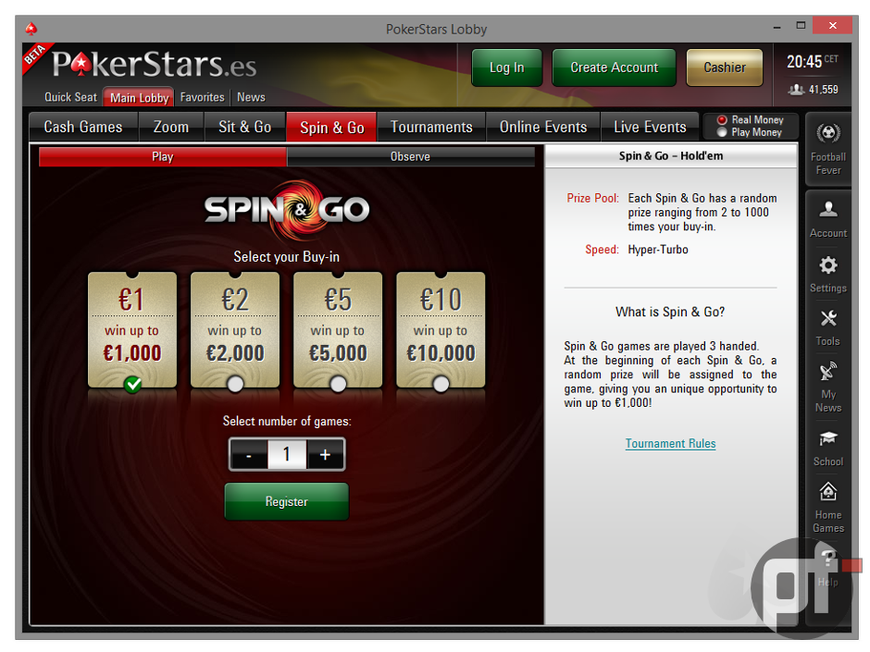 Russian player "sss66666" has become the first player to win a PokerStars Spin & Go with a $1 million prize pool.
The player turned his $5 buy-in into a life changing $1 million in just over 13 minutes. His two opponents, "geldduvel" from Belgium and "Nonko999" from Bulgaria each won $100k.
The special Spin & Gos were launched as part of the PokerStars December Festival. Nobody hit the top prize before the end of the year, so the promotion was extended to the end of January.
The Spin & Go starts with the allocation of a prize pool multiplier which lets players know how big the prize pool will be. The higher payouts have a very low probability of being hit, but pay out a huge amount in prize money.
The usual Spin & Go top prizes are 1,000 times the buy-in, but for the special $1 million Festival tournaments, the statistics of the "spin" which determines the payouts were adjusted to fund a $1 million prize an average of three times in every 10 million tournaments.
Spin & Gos are the PokerStars version of what are known as lottery SNGs. They have proved to be phenomenally successful with recreational players prepared to accept a higher level of luck in their poker games.
PokerStars is experimenting with higher payouts in France and Spain, with the introduction of Spin & Go XL tournaments which create prize pools of up to 6,000 times the player's initial stake. The bigger payout model looks set to stay.