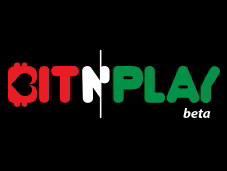 Bitnplay, a new Bitcoin-only poker site that will not hold players' money that is not in play, is set to launch its first freeroll on February 1.
Instead of making a deposit at the poker room, players will send the required amount in Bitcoin directly to an individual cash game table or tournament. Then, any winnings will be transferred back to the player's Bitcoin wallet upon completion of play. In doing so, the room avoids holding players' money that is not in play.
"We eliminate the players' counter-party risk with the operator, through Bitcoin's revolutionary blockchain technology," states the company on its web site.
Bitnplay points to "the large-scale centralization of users' funds, tied up in deposit accounts" as an unnecessary risk that could lead to disaster as many poker players experienced on Black Friday and some Bitcoin users experienced when Mt. Gox filed for bankruptcy in 2014.
"Our vision is to decentralize online poker, and offer the first trust-free platform," Bitnplay claims.
Software
The Bitnplay software will be launched as a browser-based HTML5 format that allows users to access the poker room from a wide variety of platforms including mobile devices. Hand histories will be available for download.
A complete rake schedule has yet to be announced, but tournaments are set to charge between 3% -7.5% in fees, a rate considerably lower than traditional online poker rooms. Cash games will rake 2.5% of each pot. Caps for the cash game rake have not yet been announced, but are promised to be "fair."
Because of its low transaction costs, Bitcoin has rapidly become a popular choice for online gaming. Currently there are more than a dozen online Bitcoin poker sites the most popular of which is Seals With Clubs. There are also many online bitcoin casinos including CoinRoyale.com. A new bitcoin poker site represented by Mike "The Mouth" Matusow and Michael "The Grinder" Mizrachi has launched in beta. Get Lucky Poker uses Enterra software and is set to become part of the Merge Network according to the web site.