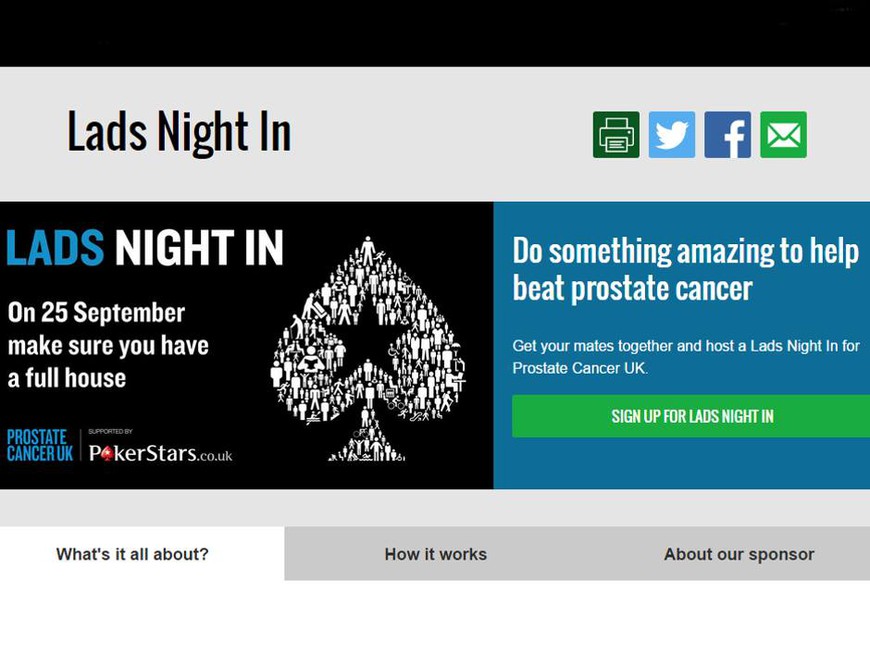 In support of Prostate Cancer UK, PokerStars is running a charity promotion called "Lads Night In."
The event on September 25 plans to raise money by encouraging players to organize home games and donate the prize pool to charity. Players who register for the event at the Lads Night In website will all receive a special gift pack including PokerStars playing cards.
"We're proud to be partnering with PokerStars," said Owen Sharp, Chief Executive at Prostate Cancer UK.
"The ethos of our Men United campaign is all about reaching out to men on their own turf, to inspire action for men's health, and with a predominantly male player base it's a natural fit. With PokerStars' backing, we can reach a huge pool of men to raise awareness about prostate cancer and motivate a whole new community."
PokerStars Team Pro Jake Cody is fully behind the idea. "Lads Night In is a really fun way to raise money and awareness for an amazing cause. If you want to be in with a chance to win a VIP Lads Night In experience in London, including travel and accommodation, sign up to Lads Night In then tweet using #JCLadsNightIn explaining who your dream opponent(s) is and why. I'll then pick my favourite, based upon the most meaningful, witty or creative!"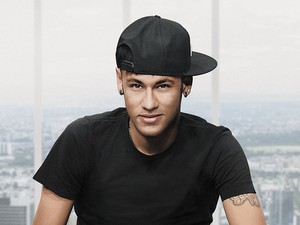 One of PokerStars' most recent additions to its Team Sports Stars, Neymar Jr hosted his own charity game in Brazil last Sunday. The game was held on the larger stage of the Brazilian Series of Poker (BSOP) Sao Paolo event.
More than 80 players signed up to play with Neymar Jr, and there were over 40 re-buys. PokerStars added a contribution from its Helping Hands Fund bringing the total amount going to charity to $100,000.
All of the money has gone to the Neymar Jr. Institute, a charity organization that helps the underprivileged in Sao Paulo Brazil.