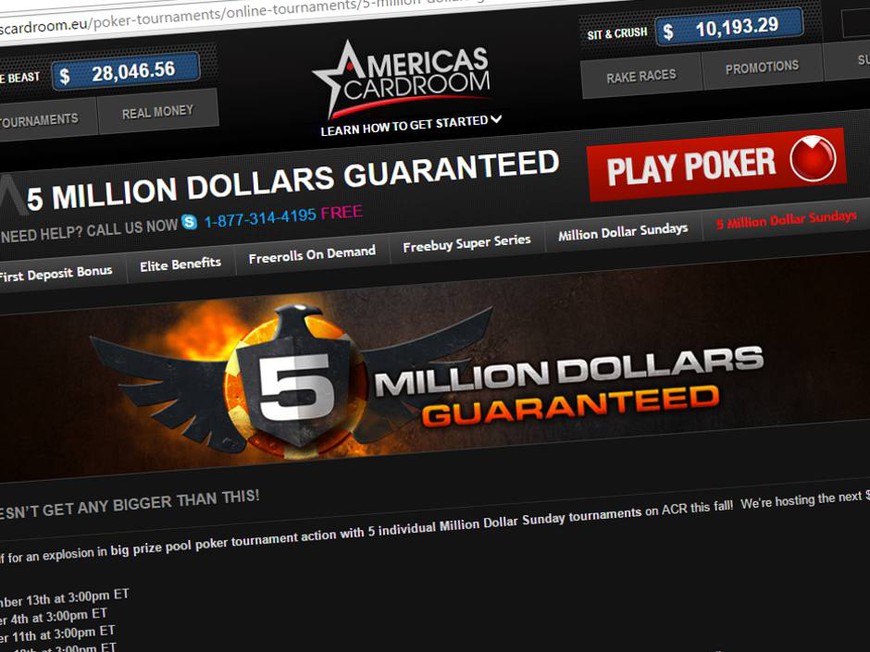 Hyping up the action at Sunday's $1 million guaranteed Million Dollar Sunday event, WPN announced that is would be holding five more of the events beginning September 13.
Every Sunday in October there will be another Million Dollar Sunday, as part of WPN's plan to make the tournaments a weekly event. First prize for each event is guaranteed to be a minimum of $200,000.
The August 2 Million Dollar Sunday attracted a total of 1,939 entries. The event had a $540 buy-in, and was preceded by a host of different forms of satellite tournaments, as well as the innovative Spin to Get IN slot game which provided players with the chance of an entry to the $1 million guaranteed tournament for just $0.01.
With all of the marketing, it still took a lot of time to build the field for this Sunday's tournament—a field that relied on part of the rake to meet the tournament's guarantee. For WPN to even think about running the event on a weekly basis implies high levels of optimism that traffic at the site is going to improve substantially after the traditional summer slump.
If the Million Dollar Sunday events are treated as a single product, including all of the satellites and other promotions, then even if the main tournament falls slightly short of the guarantee, the overall product can still be profitable for WPN's poker rooms.
WPN skins such as Americas Cardroom, Black Chip Poker and PokerHost still accept customers from almost all US states, and the network is the only one offering these players the opportunity to play in a $1 million guaranteed tournament. In fact, outside of PokerStars, it is the only network offering consistant seven-figure guarantees.
The promotional advantage seems to be having a positive impact at the cash games as well as attracting players to play satellites and the main tournament itself. Over the last three months since beginning to promote the latest Million Dollar Sunday, cash game traffic at the network has outperformed the rest of the market.